The longest predatory dinosaurs. Theropods Top 10
The longest predatory dinosaurs Top 10
Dinosaurs size / dimensions
Theropod dinosaurs (Theropoda) – predatory dinosaurs
Theropod dinosaurs (Theropoda) – suborder of dinosaurs in a row of Saurischia dinosaurs. Theropod means "foot of the beast". Theropods first appeared during the Carnian age of the late Triassic period about 230 million years ago and included the sole large terrestrial carnivores from the Early Jurassic until at least the close of the Cretaceous, about 65 million years ago. In the Jurassic, birds evolved from small specialized coelurosaurian theropods, and are today represented by 9,900 living species.
For many years Tyrannosaurus was the largest and most popular theropod known to the general public. Since its discovery, however, a number of other giant carnivorous dinosaurs have been described, including Spinosaurus, Carcharodontosaurus and Giganotosaurus. Spinosaurus may be the largest of all known carnivorous dinosaurs, even larger than Tyrannosaurus and Giganotosaurus. Estimates published suggest that it has 12.6 to 18 meters (41 to 59 ft) length and 7 to 21 tonnes (7.7 to 23 short tons) weight.
The following dimensions of predatory dinosaurs were collected on the basis of available estimates. More recent studies can confirm these data or verify them.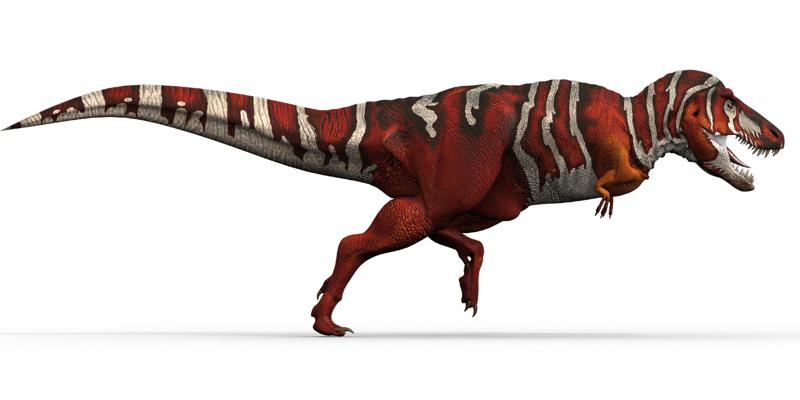 The longest Theropods TOP 10
Spinosaurus aegyptiacus: 14.3–15.6 m (previous up to 18 m)
Oxalaia quilombensis: 12–14 m
Sigilmassasaurus brevicollis: 12-14 m
Carcharodontosaurus saharicus: 12–13.3 m (rather 12 m)
Carcharodontosaurus iguidensis: 10–13.3 m (rather 10 m)
Giganotosaurus carolinii: 12.2–13.2 m
Tyrannotitan chubutensis: 12.2-13 m
Tyrannosaurus rex: 12-13 m
Chilantaisaurus tashuikouensis: 11-13 m
Saurophaganax maximus: 10,5-13 m
Mapusaurus roseae: 11.5–12.6 m
Acrocanthosaurus atokensis: 12 m
Deinocheirus mirificus: 10-12 m
Bahariasaurus ingens: 12 m
Tarbosaurus: 10-12 m
Kelmayisaurus: 10-12 m
Zhuchengtyrannus: 10-12 m
Siats meekerorum: 9-12 m
Allosaurus fragilis: 8.5-12 m
Aerosteon: 9-11.5 m
Torvosaurus tanneri: 9-11 m
Suchomimus: 11 m
Abelisaurus: 7-11 m
Yangchuanosaurus: 8-10.8 m
Veterupristisaurus: 8.5 – 10.5 m
Albertosaurus: 10 m
Cristatusaurus lapparenti: 10 m
Allosaurus tendagurensis: 10 m
Allosaurus lucasi: 10 m
Therizinosaurus: 8-10 m
Baryonyx walkeri: 9.5 – 10 m
Suchosaurus: 9.5 – 10 m
Sinotyrannus: 9 – 10 m
Neovenator: 7.5 – 10 m
Yutyrannus: 9 m
Bistahieversor: 9 m
Poekilopleuron: 9 m
Daspletosaurus: 8-9 m
Gorgosaurus: 8-9 m
Afrovenator abakensis: 8-9 m
Carnotaurus: 8-9 m
Dubreuillosaurus valesdunensis: 7.6-9 m
Angaturama limai: 8.5 m
Allosaurus lucaris: 8 m
Allosaurus "whitei": 8 m
Allosaurus atrox: 8 m
Metriacanthosaurus parkeri: 8 m
Becklespinax: 8 m
Deltadromeus: 8 m
Irritator: 8 m
Megaraptor: 8 m
Sinraptor: 7.6 m
Dryptosaurus aquilunguis: 7.5 m
Duriavenator: 7 m
Allosaurus jimmadseni: 7 m
Allosaurus europaeus: 7 m
Rugops: 6-7 m / 7-9 m
Majungasaurus: 6-7 m / 8-9 m
Recommended: