Hypothetical animal fights – Animal Battles
Duels of animals
One of our readers – Robert – was interested in hypothetical fights between various animal species. The majority of them are predators, except for our close cousin – the gorilla.
Thus, here is Robert's letter:
"I was writing to you with the proposition of the section 'Hypothetical fights'. I am curious what the fights of the following competitors would look like, round robin."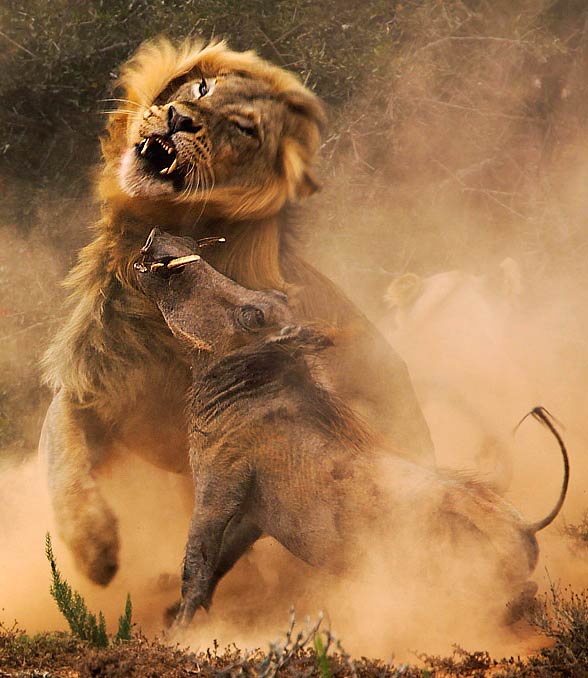 Fights
So we have the list of competitors, which includes various animal species, and each of them uses different fighting techniques and different attributes given by nature. We have been wondering though, why the American black bear and not the grizzly bear (it's larger) or the polar bear, but if that is the list, we'll refer to it as it is.
While there is no problem with choosing a theoretical winner – the Bengal tiger is our unquestionable favorite, the results of particular fights between the other animals may be problematic.
We have prepared a separate article on the fight between the king of the animals and the king of the jungle. If you're interested, see: Lion vs. tiger – the fight.
Bengal tiger
The Bengal tiger is slightly smaller than the largest of tigers – the Siberian tiger. But contrary to its Amur cousin, the Bengal tiger is a bigger brawler – it's aggressive, dominant and loves fights, or rather, being on the top. The Bengal tiger is born to fight; it is almost a perfect killer. It wins fights with lions, kills crocodiles, and therefore, it would emerge victorious from the majority of encounters.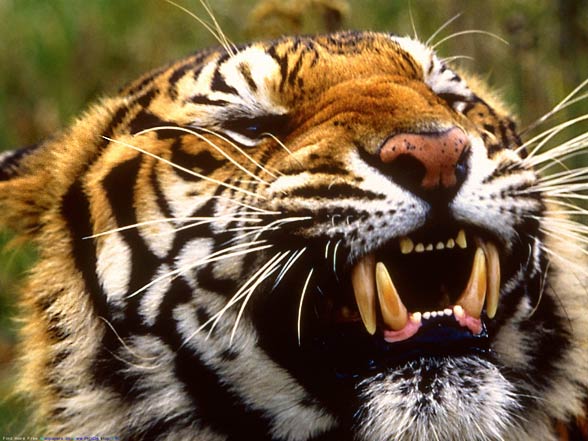 American black bear
The American black bear is mostly herbivorous, although it feeds also on carrion and can hunt deer, but on a daily basis it prefers eating fish or insects to being bothered by hunting. The bear has large claws, of course, but they're rather made for digging than fighting.
Obviously, it's dangerous for us, but it will get out of a tiger's way, unless it's a bear mother with her cubs. Then, her determination to protect her cubs will be so strong, that the tiger will rather run away, in order not to get injured. We've seen a video where a bear gives in to a tiger, as well as some photos in which a female bear defends her cubs and a tiger remits.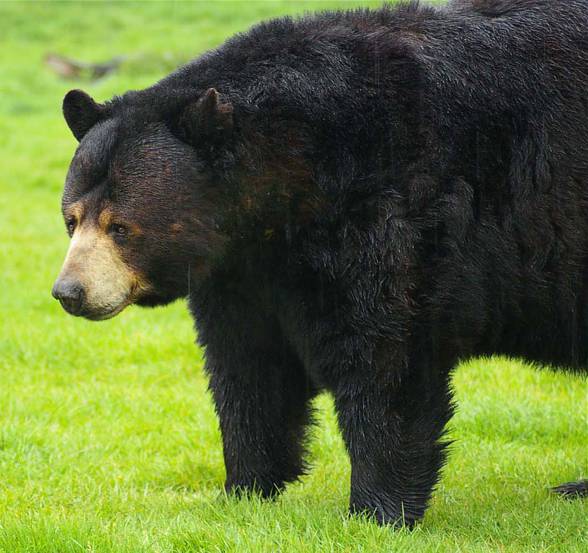 Although you can associate the gorilla with combative King Kong, in fact, it is a typical herbivore. While nature gave the gorilla great strength, the tiger is not only heavier, but it's also a trained killer with claws, enormous strength and teeth that the tiger sinks into its opponents' necks.
Of course, we wouldn't completely deprive the gorilla of its chances; although it's an herbivore, it has large fangs which it uses to wound its opponents, and the punching power of the gorilla's hands may certainly break a spine.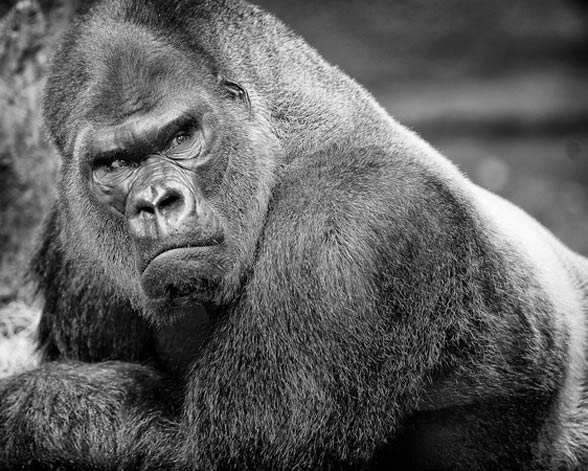 The anaconda is slightly overrated – it's neither a Titanoboa, nor the creature from the movie with Jennifer Lopez. In South America it's often a prey of crocodiles and jaguars. A tiger will easily deal with such a snake, provided that it's not startled by it in the water environment. If it is, the anaconda has a great advantage and the tiger's fate is sealed…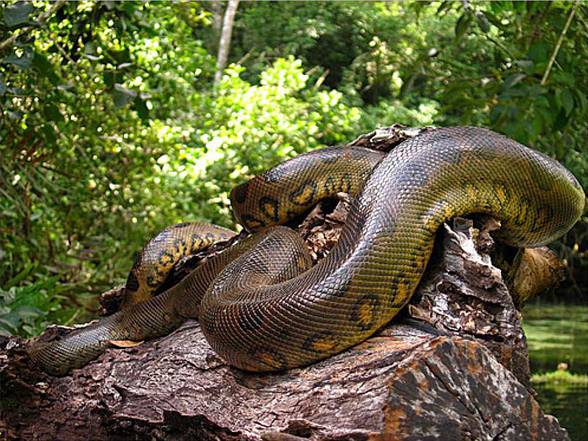 The Komodo dragon is obviously strong and can kill a cow, it also has venom glands, but large males are not heavier than 90 kg, while the Bengal tiger weighs over 200 kg.
And the winner is… the Bengal tiger.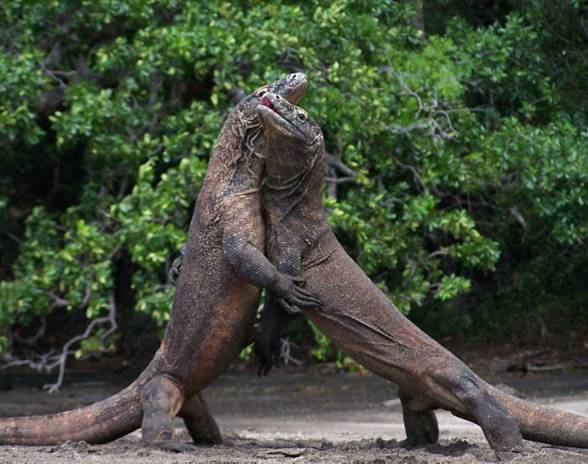 Minor point
We have assumed that Robert would probably like to know the results of fights between animals forced to fight, with no opportunity to backtrack. Well, nobody knows such results, except for Roman emperors who forced animals and people to do things we don't want to write about.
Forcing animals to fight and betting on the fights while watching them is inhumane in our opinion, and we certainly wouldn't like to write about it. The encounters of these animals in their natural habitat are something different, although, as we know, only a bear could encounter a tiger, but it wouldn't be the American black bear, because they live in North America, and tigers don't live there 🙂 Therefore, the other animals won't get in each other's way.
We don't want to indicate the winners of particular fights here. We're more curious of your opinions – thus we invite you to a discussion below this article.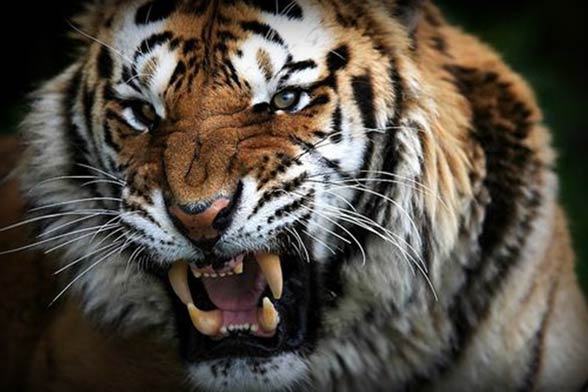 Recommended