Lion vs tiger – which will win?
The battle – analysis of the duel between a tiger and a lion

The scenarios of a fight between a lion and a tiger have been discussed for ages. There are also historical sources describing the results of fights between these big cats. Which of these predators – a tiger or a lion – will be the winner? Can there be only one? We will try to find out through an analysis conducted below.
Animal fights
Before we get to a detailed analysis of a fight between a lion and a tiger, we would like to invite you to read a similar analysis of fights between other animals and our readers' extended comments and reflections here: The analysis of animal fights.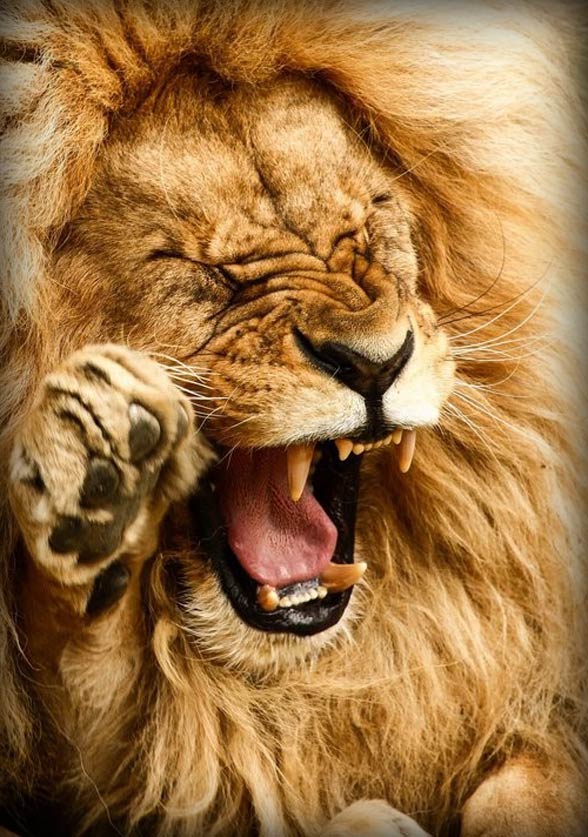 Lion and tiger – a comparison of sizes and temperaments
Size
The largest representatives of tigers include the Siberian tiger (Panthera tigris altaica) and the Bengal tiger (Panthera tigris tigris). They are also the largest representatives of the genus Panthera, and the biggest cats in the world. The largest measured Siberian tiger weighed 465 kg (1025 lb), and the Bengal tiger 388.7 kg (856lb); the average weight of these species is respectively: 230 kg (507 lb) and 221.2 kg (487 lb).
The biggest known wild African lion (Panthera leo) reached a weight of 313 kg (690 lb), and another male weighed 275 kg (606 lb). However, these were unique individuals – the data comes from 1936 and 1973. The heaviest lion in the Colchester Zoo is said to have weighed 374.5 kg (825 lb). The average body mass of male Asian lions (Panthera leo persica) is much lower – it is about 175 kg (385 lb). The African subspecies weighs 186 kg (410 lb) averagely (females weigh 120-127 kg (264 – 279 lb)).
The weight of a lion may vary significantly depending on what the animal has eaten. As an enormous African predator, it can devour 30 kg (66 lb) of meat in one go. Thus, it can affect the measurement results. We are emphasizing this, because the tigers' given weight concerns the cat on an empty stomach, and in the case of the lion, it's after a meal.
You should also remember, that, apart from the size, the results of this fight are also influenced by such factors as the age and level of aggressiveness of a given animal. However, the fact remains, that, at least when it comes to aggressiveness, the tiger is the absolute favorite.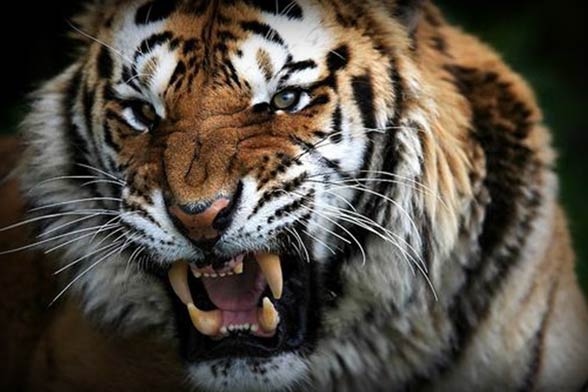 Size of the brain and bite force
On the basis of a study conducted at the University of Oxford, it has been concluded that tigers have much bigger brains in relation to their body size than lions and other big cats. The cranial capacity is also bigger – even the females of relatively small, extinct Bali tigers (65-80 kg (143 – 176 lb) of weight) had skulls as big as those of South African male lions (average weight of 189.6 kg (417 lb)) – the largest modern-day representatives of the species Panthera leo in the wild.
A number of conducted studies have said that tigers' brains are by 25% bigger than lions'.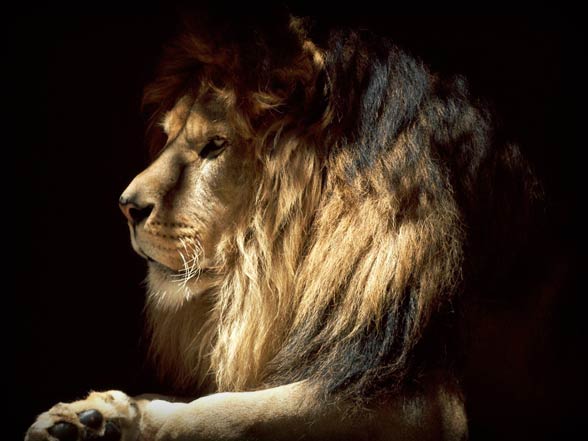 Bite force
Tigers have not only stronger absolute bite force, but also bite force proportional to their body mass. The bite force quotient (BFQ) informing about the bite force divided by the animal body mass is 127 for a tiger, and 112 for a lion. However, these are not the highest values of BFQ, because the highest ones are for the leopard and jaguar, and they are both 137. But this is nothing when compared to the BFQ for the Tasmanian devil, which is 181! You can find more information about it in the article – The strongest mammalian jaws – TOP10.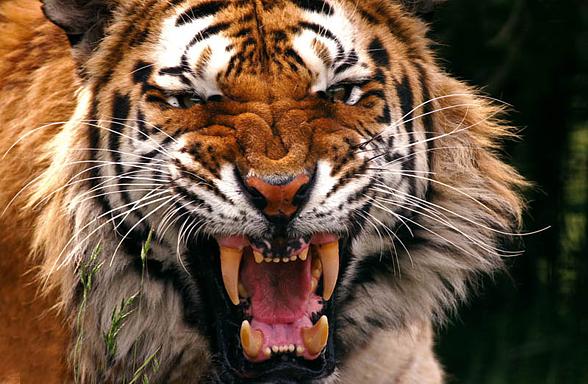 Temperament
A lion behaves in a different way than a tiger, and the biggest difference is in their social life. Lions are gregarious but they may be lazier and slower, because living in a group gives them more chances for survival. A tiger, as a typical loner, has to have eyes in the back of its head, and in case of a confrontation with an enemy, an instant reaction (an attack or defense) and cruelty, as well as being larger than a lion, are its strongest weapon. Therefore, it is possible, that a tiger's lifestyle influences its high intelligence, speed and artfulness, which are greater than those of a lion.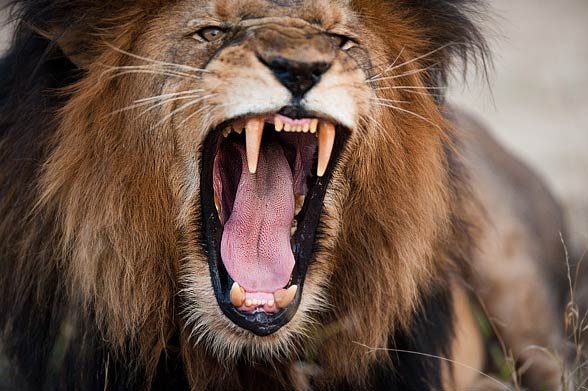 Fights in captivity
Although lions and tigers can live together in captivity, there have been cases of their deadly encounters from time to time. The last incident was in 2011 in a Turkish zoo in Ankara. As you might imagine, a tiger was the initiator of this fight, as it attacked a lion and killed it with one hit of its paw. The African cat died in its own blood because of the rupture of the internal jugular vein.
Similar unexpected tigers' attacks took place in 1909 in Coney Island (USA) and in 1875 in an English zoo (Bromwich) – a tiger forced entry in a lion's cage. Although the lion's head and neck were protected by its mane, the animal died due to severe stomach injuries.
Usually, in such encounters, it is a tiger that wins, but occasionally, lions kill smaller tigers in captivity as well. In 2008 in a Korean zoo, a male lion of the weight of 110 kg (242 lb) killed a 90 kg (198 lb) tigress with a bite on her neck. A similar case occurred in the 1950s in a circus tent, when a lion unexpectedly jumped from a tall seat and bit a tigress during a show. The tigress died after an hour due to injuries.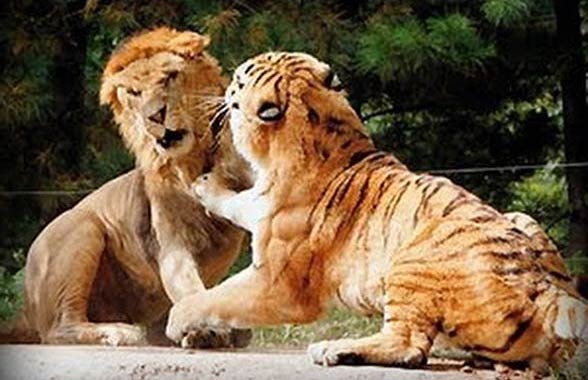 Fights between lions and tigers in history
Fights between the two largest cats in the world could be watched in circuses built in ancient Rome. The audience bet on which "competitor" would win – usually it was a tiger that had the majority of votes.
Roman Emperor, Titus, had Bengal tigers which had been forced to fight with African lions. The tigers had always won.
The king of an Indian historical region Awadh owned a tiger that killed 30 lions in arranged fights, and another one in a London zoo, where it had been transported to.
One of the British officers serving in Sierra Leone often observed fights between tigers and lions that had been usually won by tigers. At the end of the 20th century, in Western India, a battle between a Barbary lion and a Bengal tiger had been arranged, in which the lion was savaged by the striped opponent.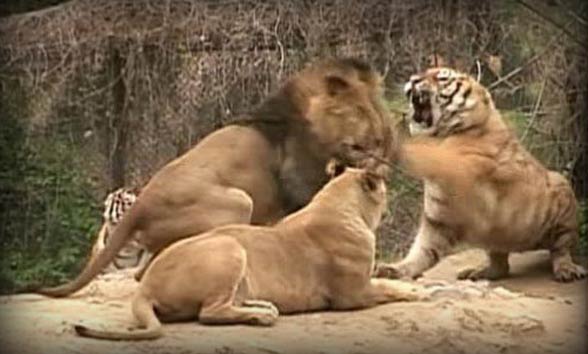 Style of fight
Clash in the wild
Tigers and lions have completely different lifestyles in their natural environments, and it is reflected in their fighting techniques. The lion is a brutal tyrant, which tries to show its domination over other animals. The tiger is a careful strategist that chooses when and where to fight.
If these two cats met in an open space, in wild backwoods, it would be more likely that the tiger would have backed out, avoiding the fight.
Lions are usually more eager to fight, and because of their ruffled mane, they seem bigger from a tiger's point of view. A tiger will try to avoid a fight in order not to get unnecessarily injured due to the typical aggression of a lion.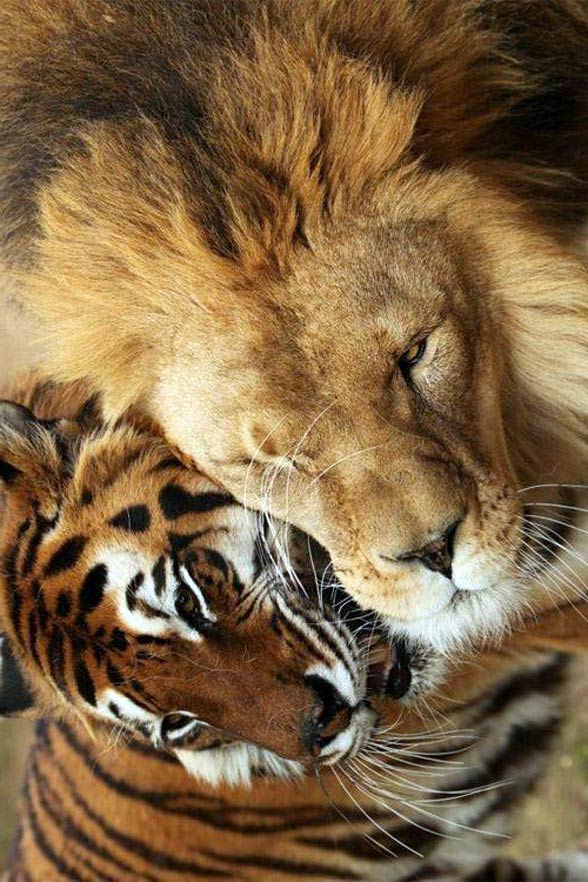 FIGHT
When it comes to a fight, we can witness different styles – similarly to an MMA fight. A lion will try to persistently attack, attempting to push a tiger. When the tiger starts to back out, the lion will chase it.
However, the tiger is a great and fast boxer that, on contrary to the lion, uses its forepaws to hit. The lion can't do that (it can take such a position only for a short while) – it has to stand on three legs, and hit with only one forepaw (its hinder legs are too weak).
The tiger, hitting with two forepaws, usually makes the lion lose its balance and fall down. However, because such hits have no full strength, the lion stands up and continues to fight. The existing records confirm this fighting style. It is important, that if the fight area isn't confined, the tiger will be likely to give up, because of its common sense, as it will realize that such a fight would be pointless and it might have got unnecessarily injured.
The situation looks a bit different in the case of Bengal tigers, because they are extremely aggressive and strive for domination, just as lions, which, in combination with fighting in a confined area (described in the next paragraph), can be extremely dangerous for a lion, even in an open area.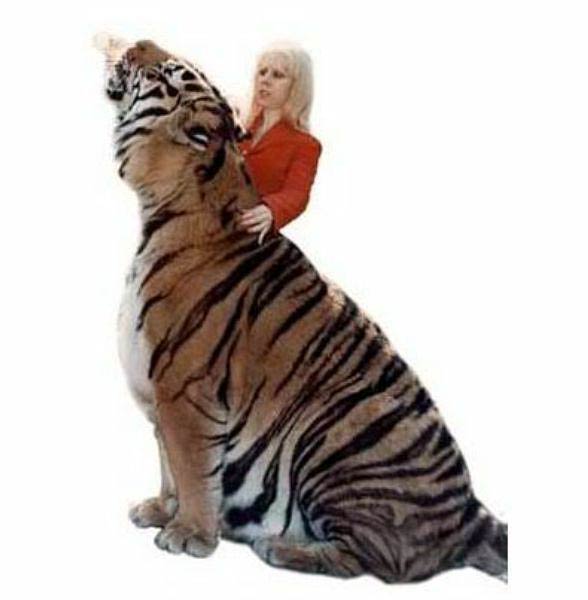 Fight in confinement
If a fight occurs in a confined area, the situation is completely different. A tiger will have an advantage because of several reasons, therefore, it will win the majority of fights in captivity.
Lions usually fight to emphasize their domination, and they don't fight for life or death.
When a tiger is forced to fight, it will start treating a lion not as an opponent that it wants to dominate, but as a prey that it wants to kill.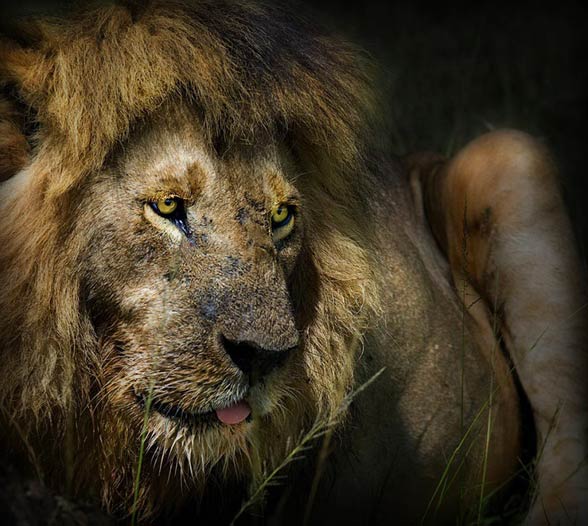 Lion – a fighter, tiger – a killer
To compare these two animals, I will use images: a lion can be a good fighter in the ring, but a tiger is a professional killer, a trained soldier from a task force whose only goal is to kill and survive.
The lion usually doesn't participate in fights in which it has to fight for its life (it will roar, hit a few times, ruffle its mane, and either give up because of a stronger opponent, or dominate another male). In the case of an opponent that is trying to kill it, the lion has smaller chances to win, and its fighting style becomes its weakness. It stands up face to face with a killer that has nowhere to back out and won't let go.
Many trainers and caregivers of tigers agree that when a tiger is forced to fight, the fight ends with the tiger's opponent's death.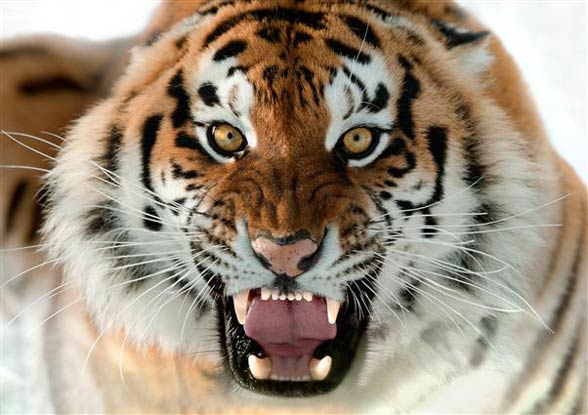 Opinions of experts
John Varty
John Varty, the owner of Londolozi Game Reserve in South Africa, said: "People always ask me, which one is bigger? If a tiger and a lion had to fight, which one would win? Well, I've seen tigers easily crushing a leopard tortoise (Psammobates pardalis) with its teeth. Lions tried to do the same, but it was much harder for them. In case of a fight between these two cats, a tiger will always win."
Big Cat Rescue Tampa
The employees of Big Cat Rescue Tampa in Florida believe, that although a fight between a lion and a tiger depends on the size, age and aggressiveness of particular animals, tigers are much more advantageous.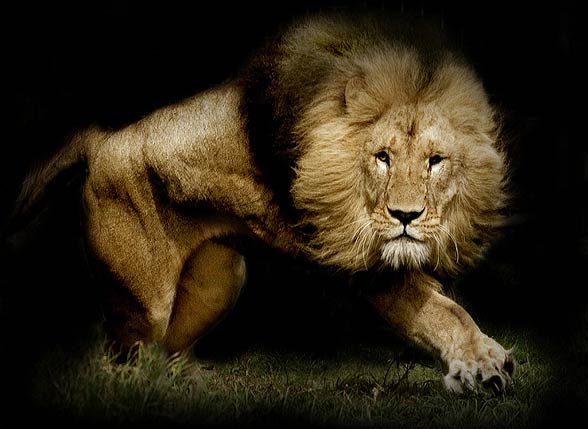 Save China's Tigers
The employees of the organization protecting South China tigers, Save China's Tigers, claim: "The latest studies show that a tiger is really stronger than a lion. Lions hunt in groups, and tigers are on their own. A tiger is also larger than a lion."
The majority of experts are in favor of the Siberian tiger and Bengal tiger to win such a fight.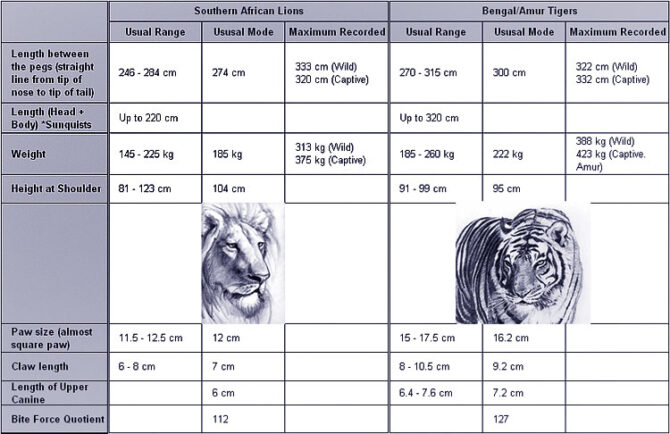 Dave Salmoni
Dave Salmoni, a Canadian wild animal trainer and film producer, was asked on Animal Planet which animal in his opinion would win a fight – a tiger or a lion. Although he had never seen such a fight and had never analyzed it, he believed that a lion was a born fighter which fought every day.
Although Salmoni thinks that lions are poor hunters (lionesses are better), they're born fighters that often fight, which would make a lion advantageous in a fight with a tiger. Of course, the animals would have to be of similar weight. Salmoni emphasized, that while training lions he noticed that lions had liked to fight at every occasion – they were easily provoked, but also could be easily stopped by a particular behavior or submission.
It is different with a tiger. Here is an actual quote by Salmoni: "If a tiger decides to kill you, nothing can stop it and you can do nothing. A tiger will never change its mind." It's a conclusion that distinguishes a tiger from a lion.
However, it must be noted, that Salmoni chose a tiger as his favorite in a different program.
John Smith Clarke
John Smith Clarke, a British lion trainer, in his lecture on a fight between a lion and a tiger at the University of Glasgow Zoological Society, analyzed the fighting style of these cats on the basis of a real, recorded fight.
In his opinion (we're pointing out, it's John Clarke's opinion), 100 on 100 fights will be always won by a tiger. A tiger of a similar size is more agile (it's not as clumsy – Smith's opinion), it's equally strong and similarly armed (canines and claws), but it fights in a different way. A tiger often turns on its back, gripping a lion until it defeats it.
Louis Roth
An animal trainer, Louis Roth, has learned many theories about a fight between a lion and a tiger, and in his opinion, none of them is completely accurate. He believes that a tiger is likely to win as well as a lion.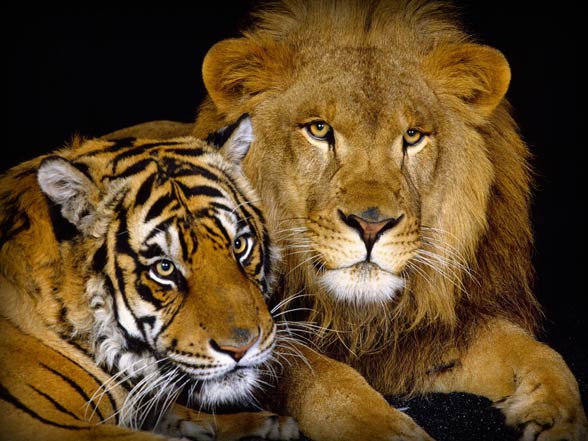 Tiger vs lion – interesting facts
A fight between a lion and a tiger has been immortalized on the Seringapatam Medal which was distributed to British and Indian soldiers who participated in the British East India Company.
In zoos, guards are sensitized to beware of tigers that can attack without a warning.
We've written several times about tigers attacking people in zoos and circuses in the past, which ended fatally for humans – see: Sumatran tiger (Panthera tigris sumatrae).
You can see numerous videos on the Internet, presenting the aggressive character of tigers, especially Bengal tigers, that initiate fights with lions in zoos.
The tiger is advantageous over the lion while standing on hinder legs during a fight.
A tiger can use both its forepaws at the same time during a fight, while a lion can only hit with one forepaw.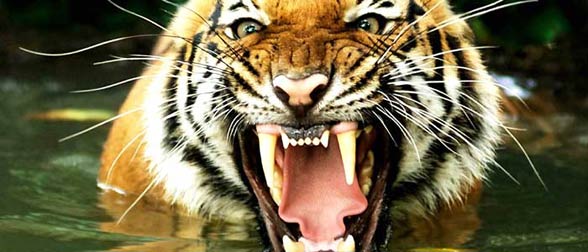 Recommended