The biggest wild cats – Top 10
The largest big cats in the world
The biggest wild cat in the world is the liger (a hybrid of a lion and a tigress). The liger is not present in the wild but as the largest and heaviest cat takes the first place on our list.
The second place (in the wild – the first place) takes the Siberian tiger, the largest specimens can weigh nearly 400 kg (880 lb). The third place occupies the king of animals – the lion.
To the list in the second position could be added the extinct saber-toothed tiger.
Detailed information on each of the big cats, are in separate articles, which are under links.
The biggest domestic cat
It is worth mentioning that the biggest domestic cat is a cat breed Maine Coon – the length up to 123 cm (48.5 in).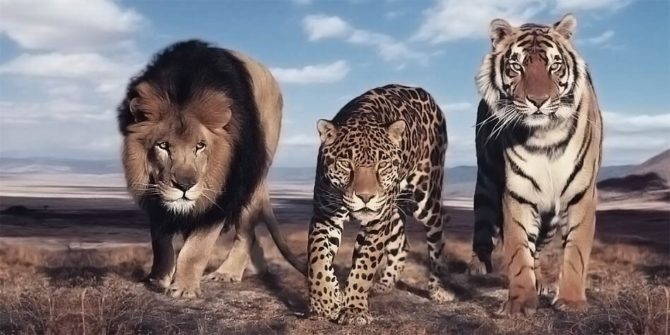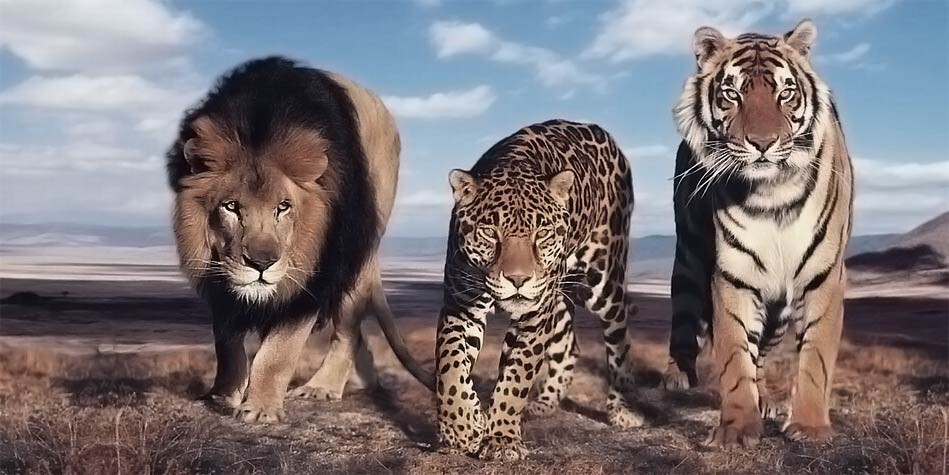 The largest wild cats – Top 10
1. Liger – 725 kg (1600 lb) / 370 cm (12ft 2in)
Average weight: 360 kg (793 lb)
Max. weight: 725 kg (1600 lb) – liger from Wisconsin
Length with tail:  300-370 cm (9ft 10in – 12ft 2 in)
Max. height: 165 cm (5ft 5in)
The liger is a hybrid cross between a male lion (Panthera leo) and a tigress (Panthera tigris). Ligers typically grow larger than their parents, unlike tiglons which tend to be about as large as a female tiger. Liger does not occur in the wild. More…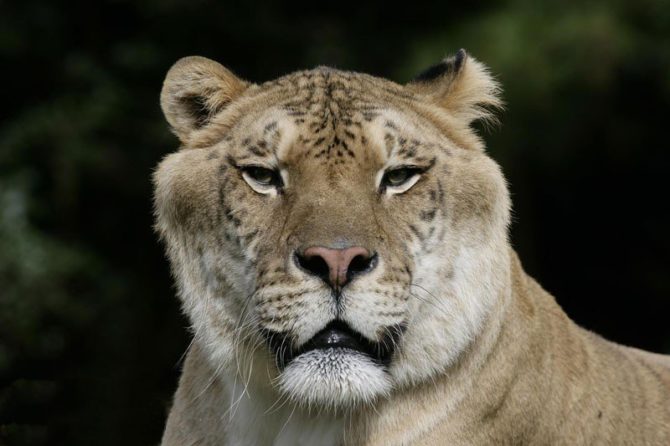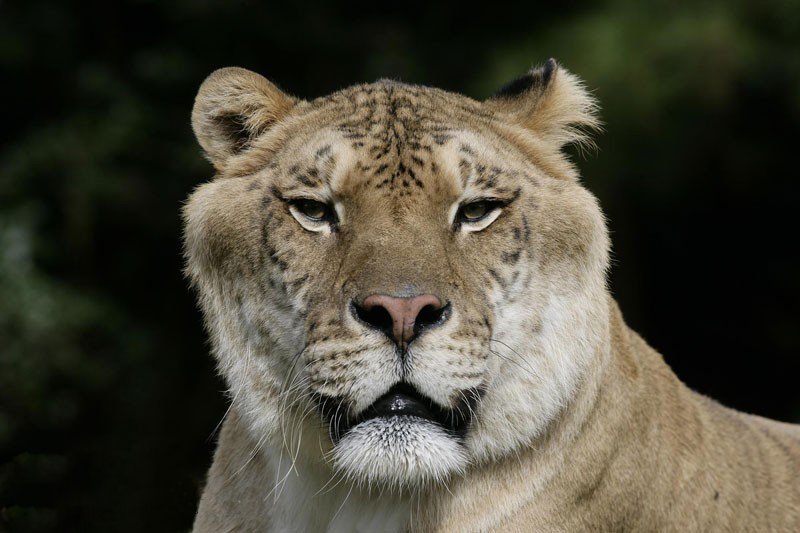 2. Siberian tiger – 465 kg (1025lb) / 390 cm (12.8 ft)
Max. weight:

In the wild: 384 kg (847lb)
In captivity: 465 kg (1025 lb)


Max. length with tail:
In the wild: 348 cm (11ft 5in)
In captivity: 390 cm (12ft 9.5 in)

Max. height: 110 cm (43 in)

It is said that beauty is relative, but how to relate this statement to the king of Asian forests, that eclipses other big cats with its majestic appearance? More…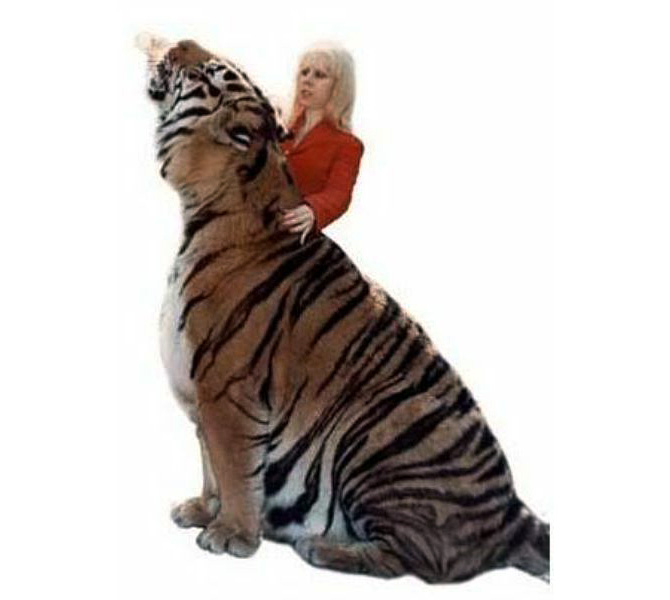 3. Bengal tiger – 388.7 kg (857 lb) / 370 cm (12.1 ft)
Max. weight: 388.7 kg (857 lb)

Length with tail: to 370 cm (12 ft)

Max. height: 110 cm (43 in)
Beautiful and dangerous night hunter, in danger of extinction. Bengal Tiger is one of the greatest representatives of the big cats. More…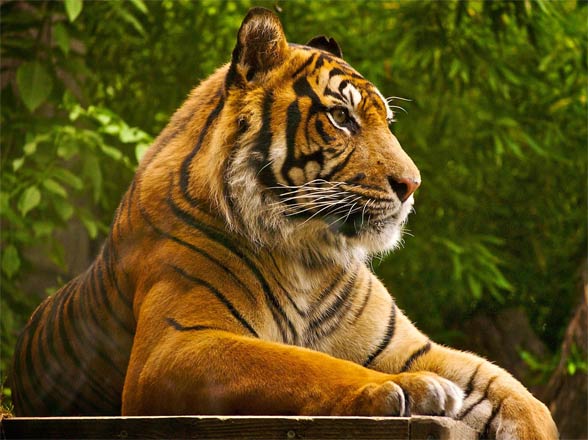 4. Lion – 313 kg (690 lb) / 360 cm (11.8 ft)
Average weight:

males: 189.6 kg (418 lb)
females: 126.9 kg (280 lb)


Average with tail: 170-250 cm (5 ft 7 in – 8 ft 2 in)

Tail length: 90–105 cm (2 ft 11 in–3 ft 5 in)
Max. height: 110 cm (43 in)

Lions have extremely massive physique, which coupled with high efficiency, makes them the most perfect terrestrial predators. More…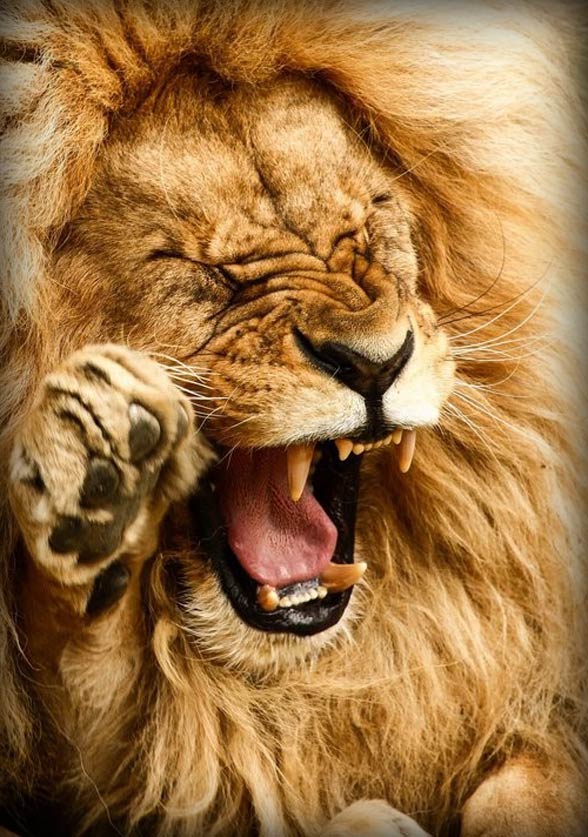 5. Jaguar – 148 kg (326 lb) / 260 cm (8ft 6.4 in)
Weight: 50 – 148 kg (110 – 326 lb)

Length without tail: 112 – 185 cm (3.7 – 6.1 ft)

Length with tail: to 260 cm (8 ft 6.4 in)
Tail length: 45 – 75 cm (18 – 30 in)
Height: 63 – 76 cm (25 – 30 in)

Jaguars are the fifth among the largest wild cats in the world. Only lions and tigers are bigger. Jaguar is also the largest and most formidable cat in the western hemisphere, and it has the strongest jaws among cats. More…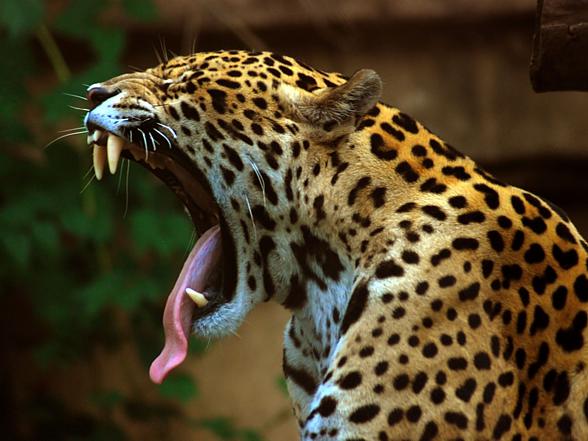 6. Cougar (Puma concolor) –
105.2 kg (232 lb) /

275 cm (9 ft)
Weight:

males: 53 – 100 kg (115 – 220 lb)
females: 29 – 64 kg (64 – 141 lb)


Max weight: 105.2 kg (232 lb)
Length with tail: 1.5 – 2.75 m (4.9 – 9 ft), average: 2.05 m (6.7 ft)

Max. height: 60-76 cm (24-30 in)
The cougar is a large wild cat native to the Americas. More…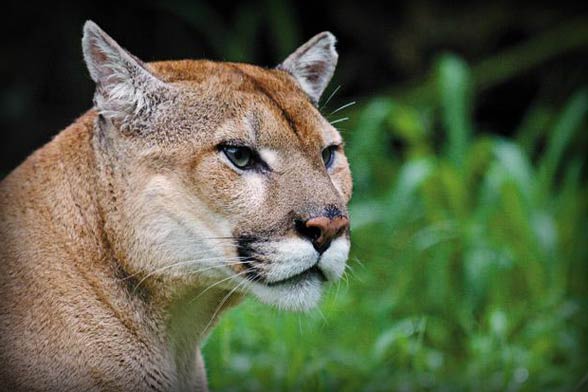 7. Leopard – 96.5 kg (213 lb) / 259 cm (102 in)
Average weight:

males: 37–90 kg (82–198 lb)
females: 28–60 kg (62–132 lb)


Length:

without tail: 158 cm (62 in)
with tail: to 259 cm (102 in)


Tail length: 60–100 cm (24–39 in)
Height:

males 60–70 cm (24–28 in)
females: 57–64 cm (22–25 in)

The leopard is the seventh largest cat in the world. Leopards live in Africa and Asia. These animals can be seen in thick, humid forests, they also like spending time near water. More…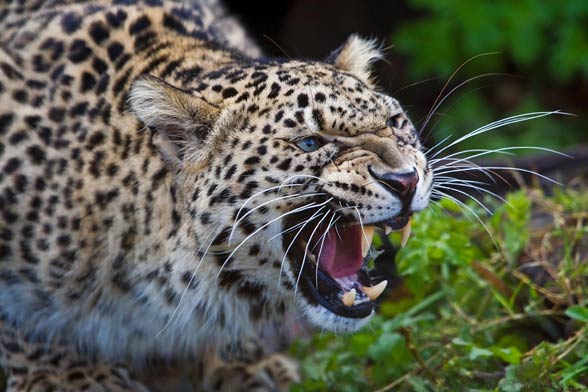 8. Snow leopard – 75 kg (165 lb) / 230 cm (7ft 7in)
Average weight: 27 – 55 kg (60 – 121 lb)

Max. weight: 75 kg (165 lb)

Length: 180 – 230 cm (5ft 11in – 7ft 6.6in)

Tail length: 80 – 100 cm (31 – 39 in)
Height: 60 cm (24 in)

Snow leopards are among the most mysterious and, at the same time, the least known cats. They live in altitudes that are reached by alpinists during their mountain trips. Moreover, one of their good friends is… the Yeti. 🙂 More…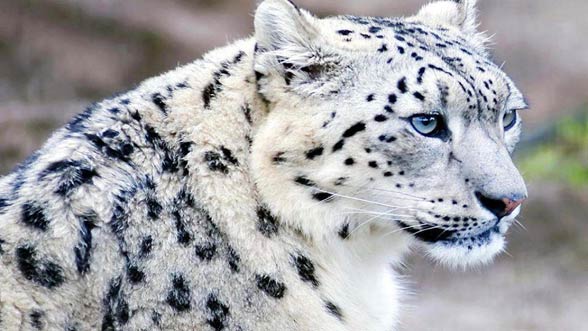 9. Cheetah – 72 kg (159 lb) / 230 cm (7ft 6.6in)
Weight: 21–72 kg (46–159 lb)

Length without tail: 112–150 cm (44–59 in)

Tail length: 60–80 cm (24–31 in)
Height: 70 – 90 cm (28 – 35 in)

The cheetah is the fastest land animal. It can be found in Africa and Asia. Previously, it lived almost the entire Africa and the Arabian Peninsula, now the range of occurrence is very limited. More…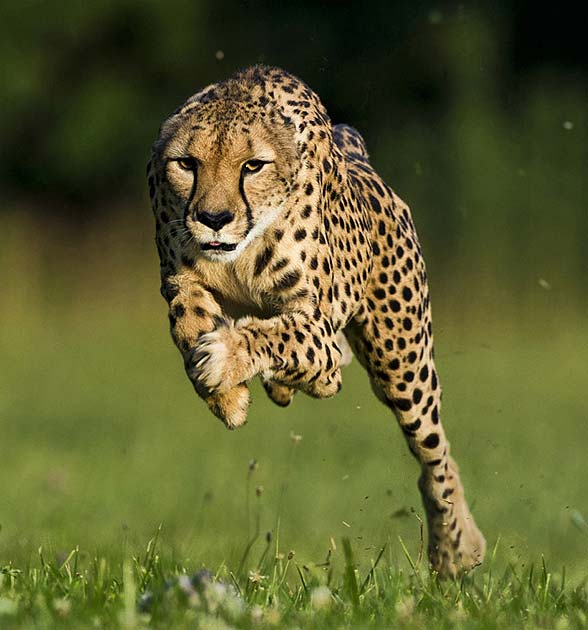 10. Eurasian Lynx – 30 kg (66 lb) / 129 cm (51 in)
Weight: 18 – 30 kg (40 – 66 lb)

Length: 81 – 129 cm (32 – 51 in)

Height: 70 cm (28 in)

The lynx is one of the most beautiful and interesting predatory mammals from the wild cats family. It is incredibly difficult to be seen at daytime because it hunts at night and during a day it rests in its shelter. More…
11. Clouded leopard –  23 kg (51 lb) / 199 cm (6ft 6.3in)
Weight: 11.5 – 23 kg (25 – 51 lb)

Length without tail: 81 – 108 cm (32 – 43 in)

Tail length: 74 – 91 cm (29 – 36 in)
Height: 50 – 55 cm (20 – 22 in)

The name of the clouded leopard comes from the cloud shaped markings on its body. This wild cat is very mysterious, and researchers still have very little confirmed information about it. More…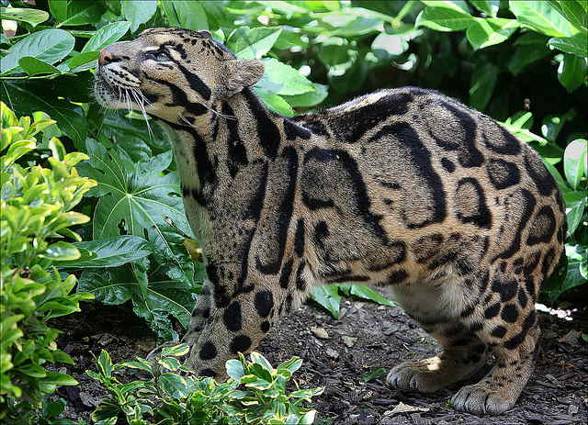 12. Caracal – 18 kg (40 lb) / 112 cm (3ft 8in)
Weight: 8–18 kg (18–40 lb)

Length without tail: 73 – 78 cm (29 – 31 in)

Tail length: 26–34 cm (10–13 in)
Height: 40–50 cm (16–20 in)

The alternative name of this wild cat has not been created without a reason. It is enough to look at a caracal to see a similarity to the lynx that inhabits Eurasia. More…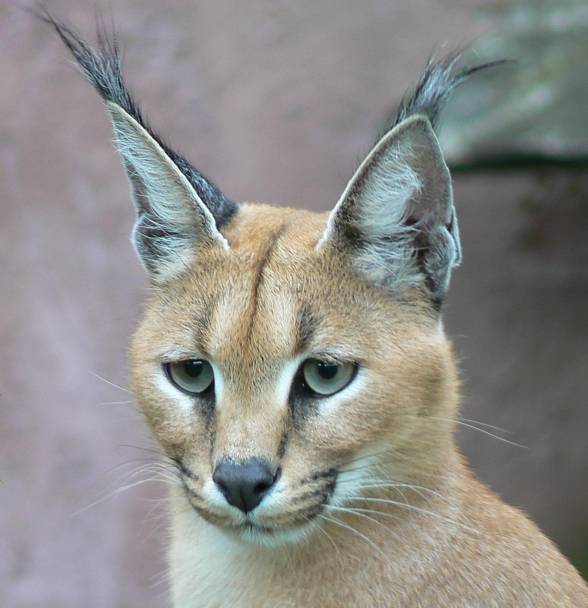 Body length: 76 – 106 cm (30 – 42 in)
Tail length: 5 – 12 cm (2 – 4.7 in)
Height at shoulders: 48 – 56 cm (19 – 22 in)
Weight: 5 – 17 kg (11 – 37 lb)
This majestic predator from cold Canada, despite very well-developed hunting techniques, couldn't survive without its most important prey – the snowshoe hare. More…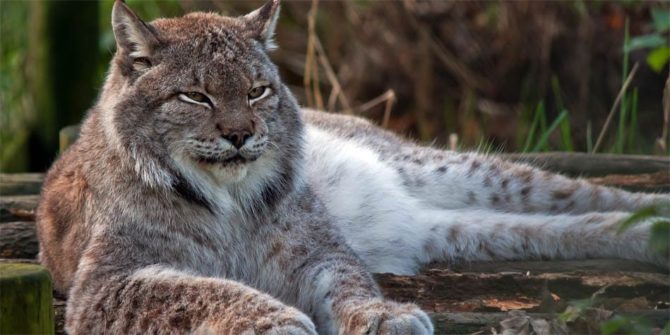 14. African golden cat (Profelis aurata / Caracal aurata)
Body length: 61 – 101 cm (24 – 40 in)
Tail length: 16 – 46 cm (6.3 – 18 in)
Height: 38 – 55 cm (15 – 22 in)
Weight: 5.5 – 16 kg (12 – 35.3 lb)
Although among African tribes it became a subject of numerous superstitions, scientists know little about it. The tribes of Cameroon use its tail as a talisman bringing luck during elephant hunting. In other parts of the country, the cat's skin is used for circumcision rituals. More…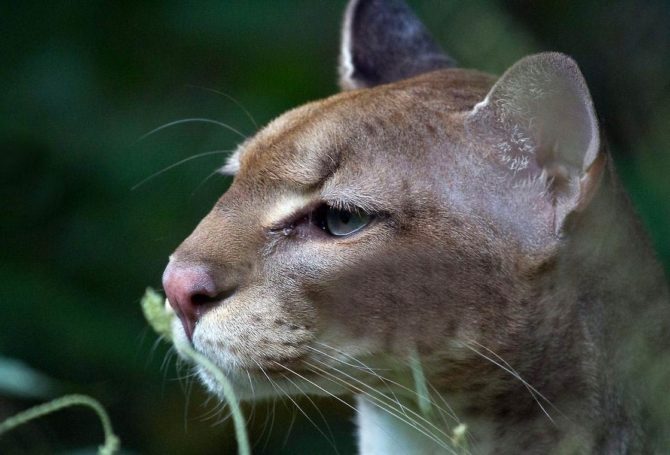 Body length without the tail: 66-105 cm (26-41 in)
Tail length: 40-57 cm (16-22 in)
Weight: 9-16 kg (20-35 lb)
This exotic Asian cat with golden fur is an elusive inhabitant of the jungle and other forest formations. Despite its name, the fur of the Asian golden cat has different shades than gold or amber. More…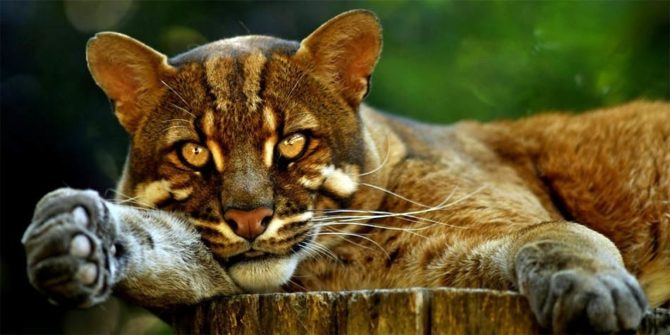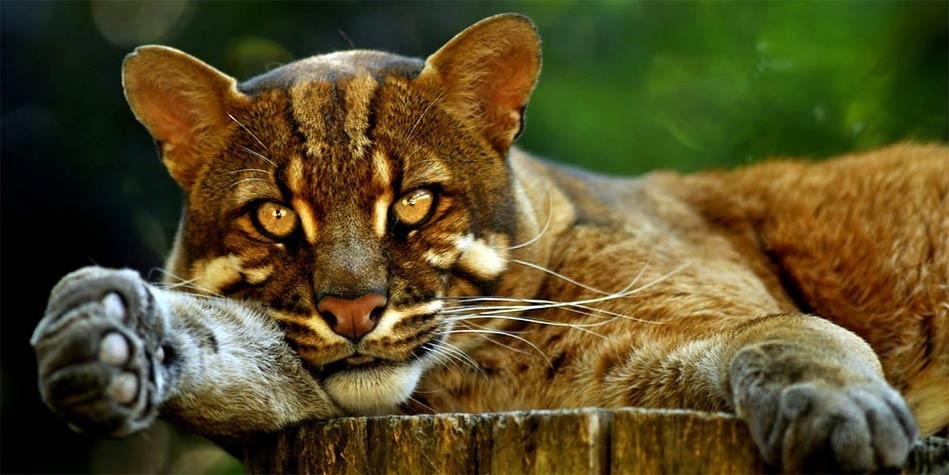 The Largest Wild Cats in the World
Recommended