The shortest dinosaurs – Top 30
Not all dinosaurs were huge, although they primarily stimulate our imagination. Not all predatory dinosaurs were as big as Tyrannosaurus. Many dinosaurs were small size. The smallest dinosaurs were less than two feet long, and certainly not scary.
Below is a list of the shortest dinosaurs.
The smallest dinosaurs – Top 30
Unnamed (BEXHM: 2008.14.1): 17–50 cm (6.7–19.7 in)
Epidexipteryx hui: 25 cm (9.8 in)
Eosinopteryx brevipenna: 30 cm (12 in)
Nqwebasaurus thwazi: 30 cm (12 in)
"Ornithomimus" minutus: 30 cm (12 in)
Palaeopteryx thompsoni: 30 cm (12 in)
Parvicursor remotus: 30–39 cm (12–15 in)
Archaeopteryx (Archaeopteryx lithographica): 40 cm
Microraptor zhaoianus: 42–120 cm (17–47 in)
Xixianykus zhangi: 50 cm (20 in)
Alwalkeria maleriensis: 50 cm (20 in)
Jinfengopteryx elegans: 55 cm (1.80 ft)
Archaeoceratops yujingziensis: 55 cm (1.80 ft)
Albinykus baatar: 60 cm (2.0 ft)
Linhenykus monodactylus: 60 cm (2.0 ft)
Pamparaptor micros: 60 cm (2.0 ft)
Shuvuuia deserti: 60 cm (2.0 ft)
Propanoplosaurus marylandicus: 60 cm (2.0 ft)
Ligabueino andesi: 60–70 cm (2.0–2.3 ft)
Yamaceratops dorngobiensis: 50–150 cm (1.6–4.9 ft)
Microceratus gobiensis: 60 cm (2.0 ft)
Aquilops americanus: 60 cm (2.0 ft)
Chaoyangsaurus youngi: 60–100 cm (2.0–3.3 ft)
Xuanhuaceratops niei: 60–100 cm (2.0–3.3 ft)
Graciliceratops mongoliensis: 60–200 cm (2.0–6.6 ft)
Archaeoceratops oshimai: 67–150 cm (2.20–4.92 ft)
Bagaceratops rozhdestvenskyi: 80–90 cm (2.6–3.0 ft)
Psittacosaurus lujiatunensis: 90 cm (3.0 ft)
Ajkaceratops kozmai: 100 cm (3.3 ft)
Psittacosaurus gobiensis: 100 cm (3.3 ft)
Micropachycephalosaurus hongtuyanensis: 100 cm (3.3 ft)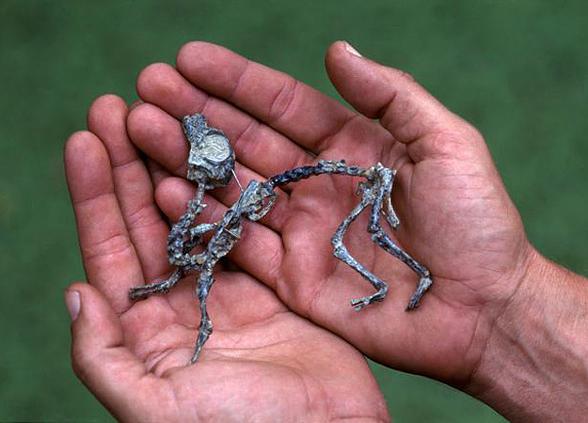 Recommended