Belgian Malinois – the short-haired fawn Belgian Shepherd
Without hesitation, it can be called a dog for special tasks. In Belgium, Holland, Germany, USA, Canada, Australia and China it works mainly as a bodyguard, detector of dangerous substances, police officer, seeker and rescuer. Its character makes it able to adapt to many situations. It can become not only a great lifeguard or "policeman", but also a devoted and friendly householder who likes children and cats. As you can see, almost everything depends on the intentions of the owner of the Malinois. We would like to present Malinois to you as a wise protector and a loving dog with many talents.
FCI classification
Group 1 Sheepdogs and Cattle Dogs (except Swiss Cattle dogs)
Section 1 Sheepdogs
With working trial
Other names: Belgian Malinois
Origin: Belgium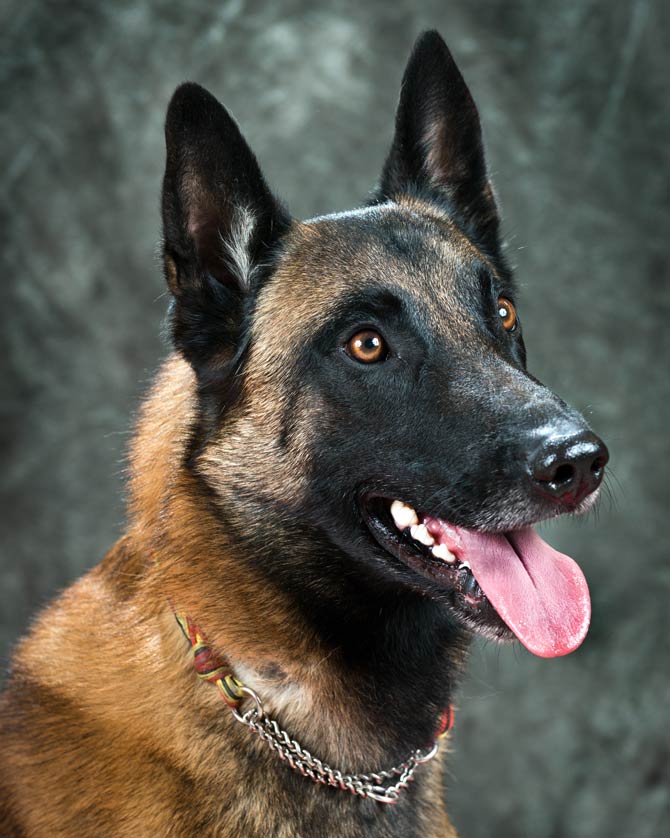 Origin
It is assumed that the Malinois originated in the Belgian city of Mechelen (fr. Malines). It belongs to one of the 4 varieties of the Belgian Shepherd. All types were originally shepherds. Their appearance was not the most important thing, because what mattered most was their ability. Consequently, creating a breed standard for Belgian Shepherd Dogs posed many problems.
It is difficult to standardize the type within which we meet curly, long-haired, short-haired, black, with and without a mask. Creating several types within the breed turned out to be the best solution.
Today, all 4 varieties: Malinois, Groenendael, Laekenois and Tervuren are popular breeds in Belgium, with Malinois and Laekenois being more common than Groenendael and Tervuren. Even so, all of these varieties are great shepherd dogs.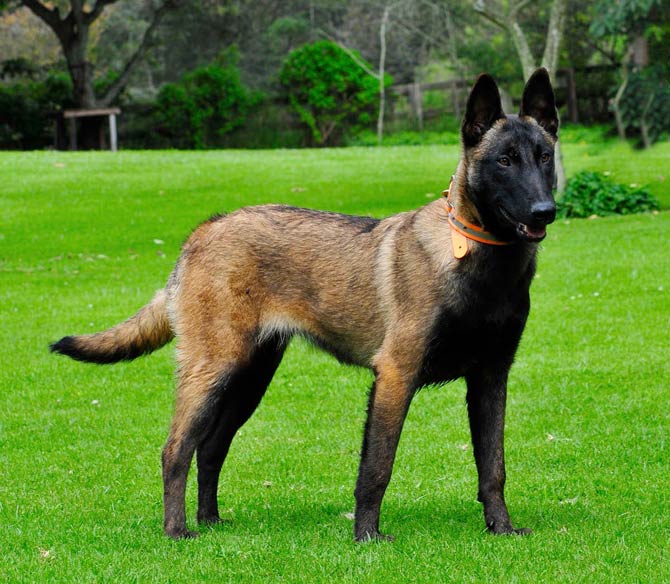 Characteristic
Appearance
The body is very similar to a German Shepherd. It has a stocky and strong body with a deep chest. The snout is long and pointed, ending in a black nose. Eyes of medium size are almond-shaped and the color of the irises takes on shades of brown. Triangular ears proudly protrude on the sides of the skull. The tail, thick at the base, reaches the hock.
The short double coat is thick and straight. The color of the coat may be fawn red or mahogany with black tips. There is always a black mask on the face and ears. The underside of the body appears lighter than the back. In the area of the neck, the hair is slightly longer, so it forms a delicate ruff.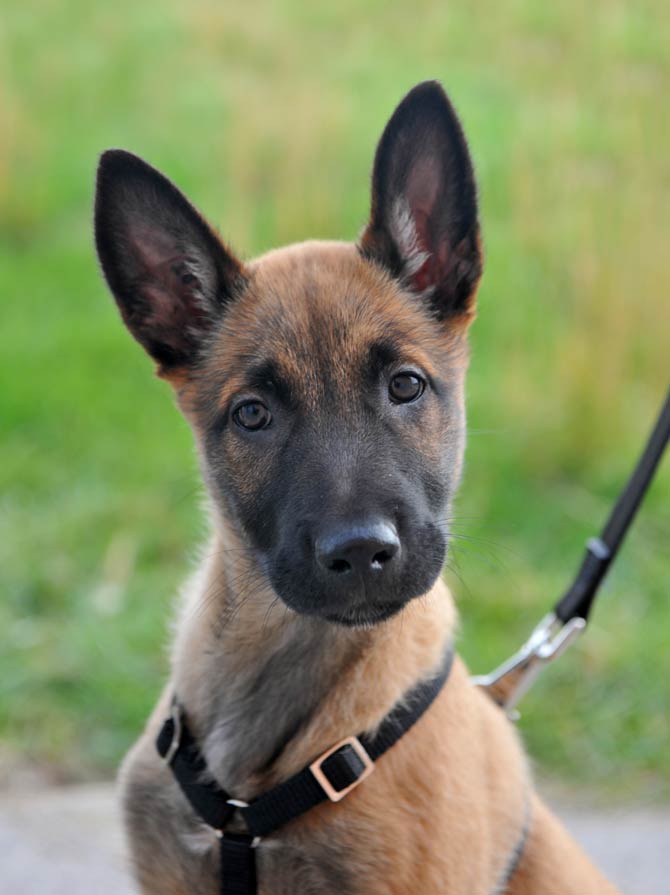 Temperament
Very bright and obedient, but also determined, with a strong territorial instinct. It should be socialized in order not to become shy or oversensitive. It needs a consistent caregiver who will have a natural advantage over him. However, it hates harshness, so it will ignore the unpleasant and aggressive owner.
Thanks to its skill and obedience, the Malinois is gaining a career in the police. For the family, however, it can become an exemplary guardian. Despite its tough character, it will become a loving dog, as long as it falls into the hands of a wise owner.
A well-formed Malinois is always alert and very devoted. It shows patience with children, and its need to be among its beloved people is very clear, so it is not suitable for a home where there are no owners all day. A neglected Malinois, not given love or space for physical activity, can exhibit destructive behavior.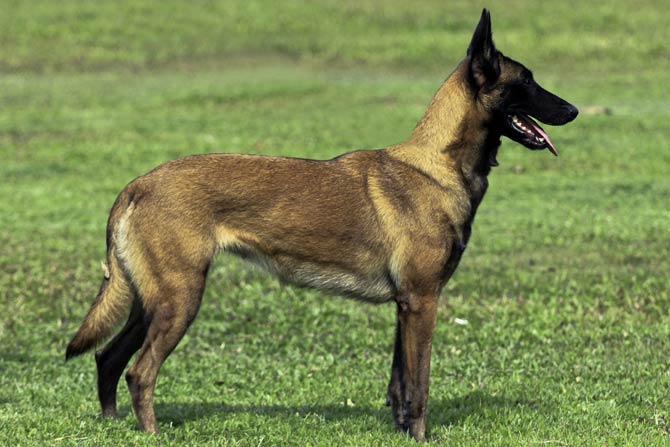 Malinois dog – an intelligent and active learner
It learns quickly thanks to its sharpness. Its everyday life should therefore be a constant mental and physical stimulation. However, you should be careful if you want to bring into the home a new, smaller animal. It likes to dominate smaller beings.
It can also prove its position to other dogs. Under the watchful eye of a wise owner, it will understand that this type of behavior is not needed. Well-mannered Malinois lives well with cats and other small animals.
If Malinois needs to be described in one word, it will certainly sound "demanding". You have to pay a lot of attention to him, teach him the right behavior, be consistent and gentle at the same time. Daily long walks and fun should be an integral part of the day.
Due to its strong personality, Malinois is suitable for people experienced in contact with dogs of a similar nature. A mild or inexperienced person will have no power over the animal. Therefore, you should not be guided only by the beautiful appearance of the dog.  Its character is more important than its looks, as 19th-century Belgian shepherds already knew.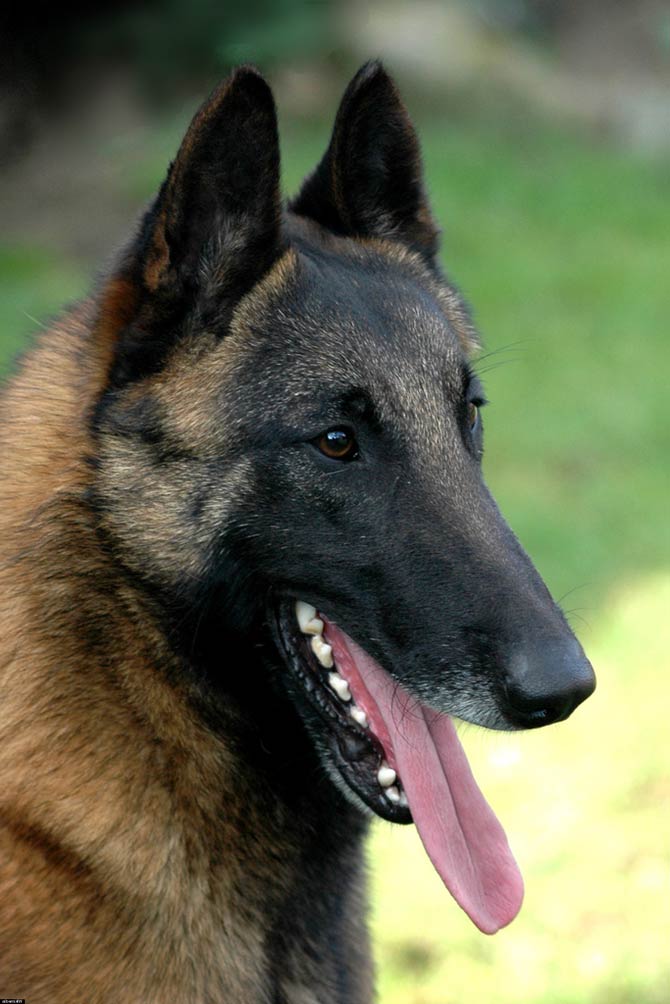 Detailed data / dimensions (size)
Malinois
Height at the withers: 56-66 cm (22 – 26 in)

males: 61–66 cm (24 – 26 in)
females: 56–61 cm (22 – 24 in)

Weight: 20-30 kg (44 – 66 lb)

males: 25–30 kg (55 – 66 lb)
females: 20–25 kg (44 – 55 lb)

Length of head: 25 cm (10 in)
Length of muzzle: 12,5 – 13 cm (5 in)
Lifespan: 10-12 years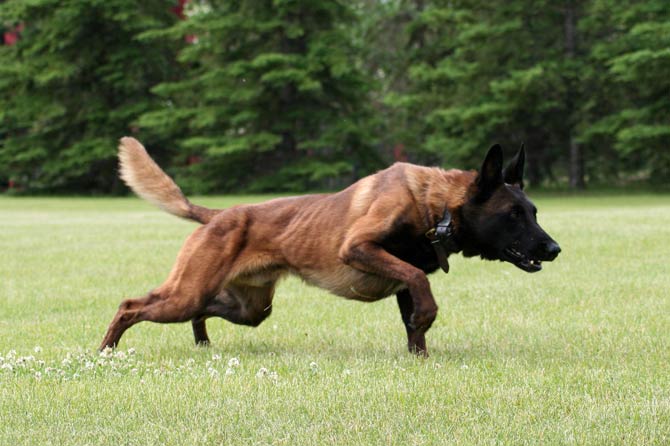 Malinois – interesting facts
The Malinois was the first established variety of the Belgian Shepherd Dog. Initially, the remaining varieties were described as "non-Malinois Belgian Shorthair Dogs".
Malinois has no major health problems. Sometimes it has skin allergies, eye diseases, excessive shyness or aggressiveness, hip or elbow dysplasia.
Malinois feels good in an apartment – indoors, it is moderately active. Its living space, however, should not be smaller than a medium-sized flat (the studio flat may be too cramped).
The breed prefers a cooler climate, but adapts well to a warmer aura. Theoretically, a Malinois could live outside, but it prefers to be with people on a daily basis.
Malinois is good at detecting odors (e.g. explosives).
The United States Secret Service uses Belgian Malinoises to protect the White House grounds.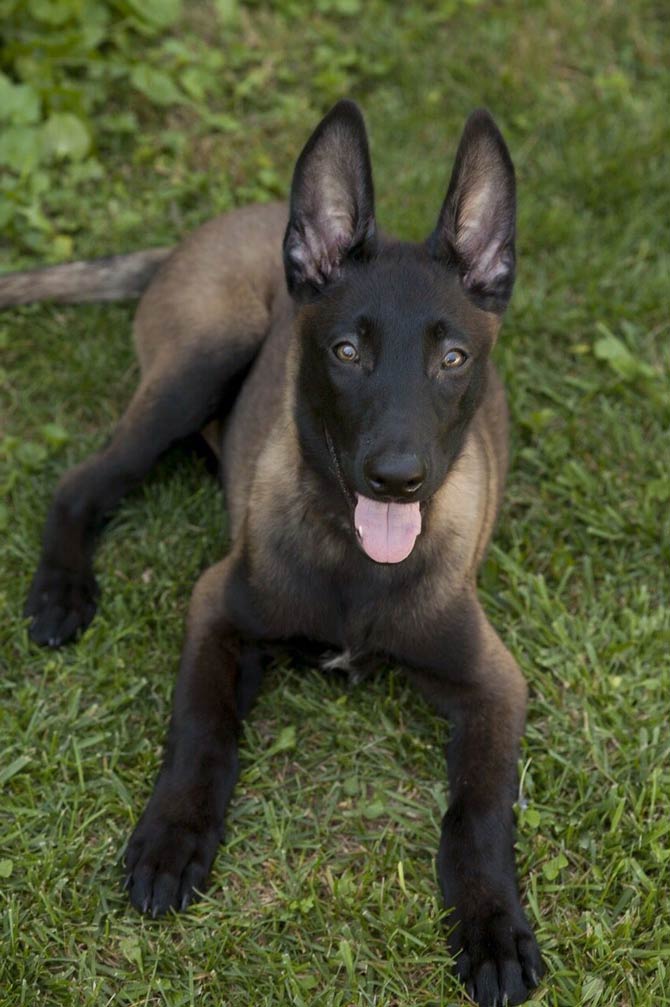 Recommended