The biggest crocodiles, alligators, caimans – Top 10
Millions of years ago huge reptiles ruled our planet. The ancestors of modern reptiles were enormous. Currently, the largest living reptiles are crocodiles and their cousins – alligators, caimans and gavials. In the past, the ancestors of crocodiles were bigger, this was due to the size of their victims. Because today there is no longer such a large land animals as in the past, crocodiles "somewhat" have shrunk. Although currently living crocodiles are not as great as their relatives from millions of years, the largest among them are still huge and scary.
Below is a list of the longest and heaviest crocodiles.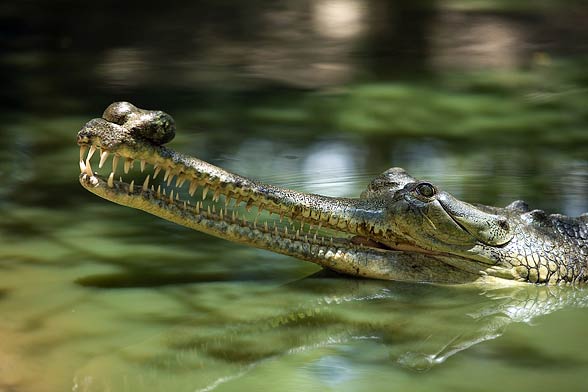 Top 10 longest and heaviest crocodiles
10. Slender-snouted crocodile –

325 kg (717 lb)

/

4 m (13 ft)



African slender-snouted crocodile (Mecistops cataphractus)
Average mass (weight): 125–230 kg (276–507 lb)
Maximum mass (weight): 325 kg (717 lb)
Length: 3 to 4 m (9.8 to 13.1 ft)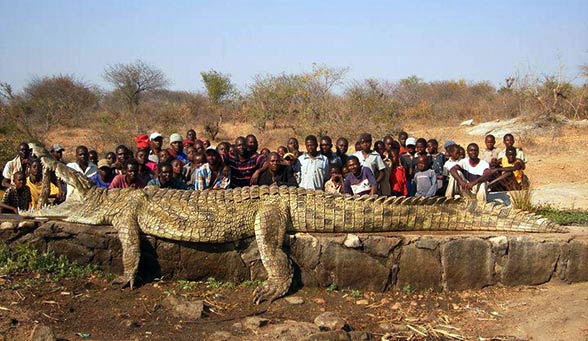 9. False gharial –

500 kg (1,102 lb)

/

5 m (16.4 ft)



False gharial (Tomistoma schlegelii)
Average mass (weight): 150 to 250 kg (331 to 551 lb)
Maximum mass (weight): 500 kg (1,102 lb)
Length: 3.6 to 3.9 m (12 to 13 ft) / max. 5 m (16.4 ft)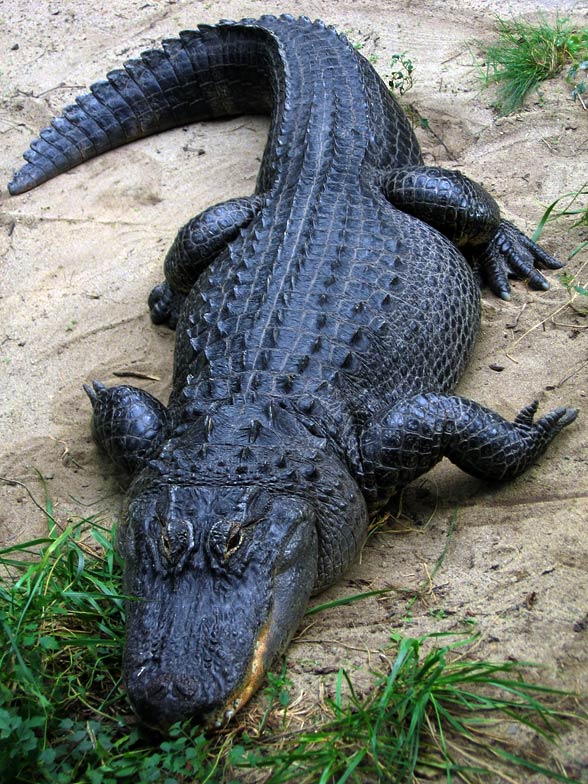 8. Mugger crocodile –

500 kg (1,100 lb)

/

5.2 m (17.1 ft)



Mugger crocodile (Crocodylus palustris)
Average mass (weight): 200 to 250 kg (440 to 550 lb)
Maximum mass (weight): 500 kg (1,100 lb)

Length: 4 to 4.5 m (13.1-14.8 ft) / Max. 5.2 m (17.1 ft)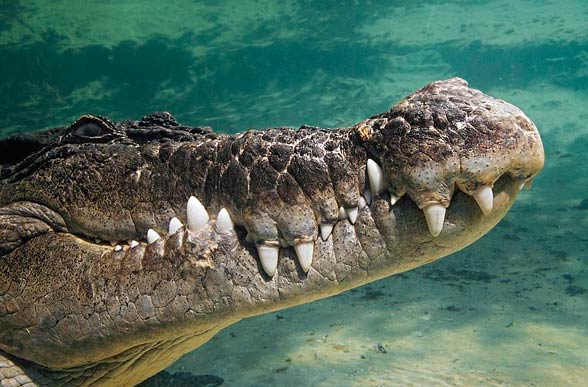 7. American alligator –

1,000 kg (2,200 lb)

/

6 m (20 ft)



Average mass (weight): 240 kg (530 lb)
Maximum mass (weight): 1,000 kg (2,200 lb)

Length: 3.4 to 4.6 m (11 to 15 ft) / Max. 6 m (20 ft)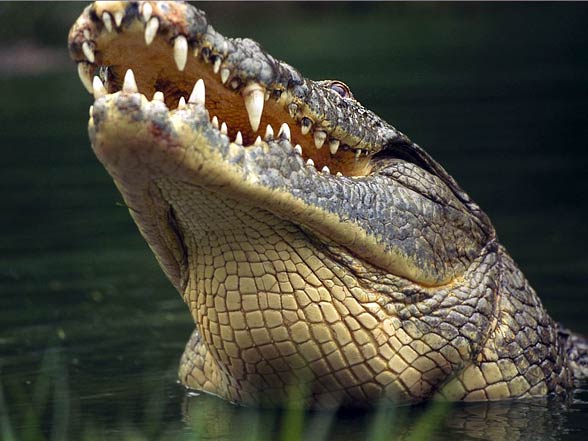 6. Gharial –

977 kg (2,154 lb)

/

6.25 m (20.5 ft)



Gharial (Gavialis gangeticus)
Average mass (weight): 160 to 250 kg (352 to 551 lb)
Maximum mass (weight): 977 kg (2,154 lb)

Length: 3 to 5 m (9.8 to 16.4 ft) / Max 6.25 m (20.5 ft)

5. American crocodile –

1,000 kg (2,200 lb)

/

6.6 m (22 ft)



American crocodile (Crocodylus acutus)
Average mass (weight): 382 kg (842 lb

Maximum mass (weight): 1,000 kg (2,200 lb)

Length: 4.3 m (14 ft) / Max. 6.6 m (22 ft)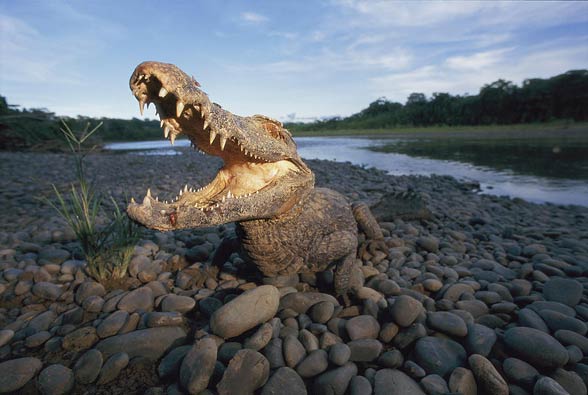 4. Black caiman –

1,100 kg (2,400 lb)

/

over 6 m (20 ft)
Black caiman (Melanosuchus niger)
Average mass (weight): 350 kg (770 lb)

Maximum mass (weight): 1,100 kg (2,425 lb)

Length: 4 to 5 m (13–16 ft) / Max. – over 6 m (20 ft)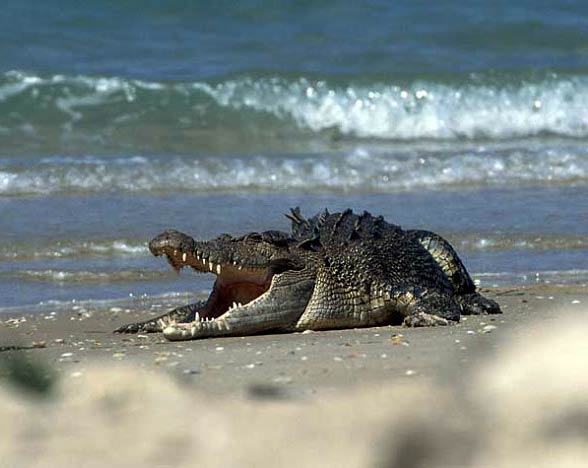 3. Orinoco crocodile – 

1,100 kg (2,400 lb)

/

6.6 m (22 ft)
Orinoco crocodile (Crocodylus intermedius)
Average mass (weight): 380 kg (840 lb)

Maximum mass (weight): 1,100 kg (2,400 lb)

Length: 4.1 m (13.5 ft) / Max. 6.6 m (22 ft)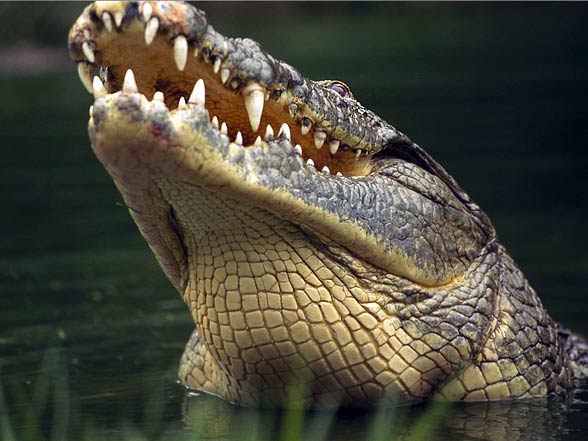 2. Nile crocodile – 

1,090 kg (2400 lb)

/

6.45 m (21.1 ft)
Nile crocodile (Crocodylus niloticus)
Average mass (weight): 410 kg (904 lb)

Maximum mass (weight): 1,090 kg (2400 lb)

Length: 4.2 m (13.8 ft) / Max. 6.45 m (21.1 ft)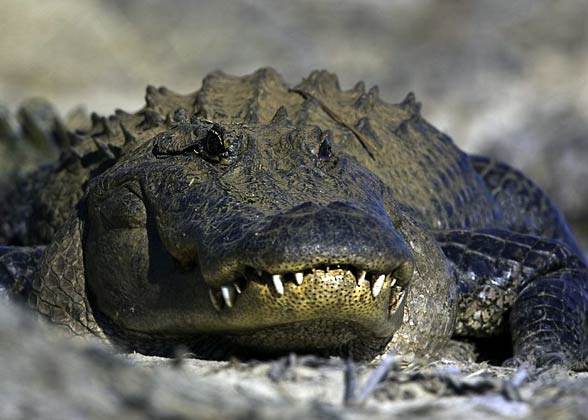 The largest (longest and heaviest) crocodile:
1. Saltwater crocodile –

2,000 kg (4,400 lb)

/

7.1 m (23.3 ft)



Average mass (weight): 450 kg (990 lb)

Maximum mass (weight): 2,000 kg (4,400 lb)

Length: 4.5 m (14.8 ft) / Max. 7.1 m (23.3 ft)

Recommended