The largest sharks – Top 10
Sharks have always fascinated people. Their murderous strength and formidable appearance, for years stimulate our imagination.  We create myths around them and create movies about sharks. Bloodthirstiness of sharks captivate our imagination.
Now we present a ranking of the largest sharks of the modern world. Therefore, you will not find on the list the largest shark of all time – Megalodon that whales ate for breakfast :), because it already gave up the ghost for good 2.6 million years ago.
Even if you believe that the Megalodon is still alive, we ensure you that for a long time this shark is no longer on Earth.
Sharks have diversified into over 500 species. They range in size from the small dwarf lanternshark (Etmopterus perryi) of only 18 cm (7 in) in length, to sharks which reach over 12 m (40 ft) in length.
The biggest sharks are the largest fish in the world.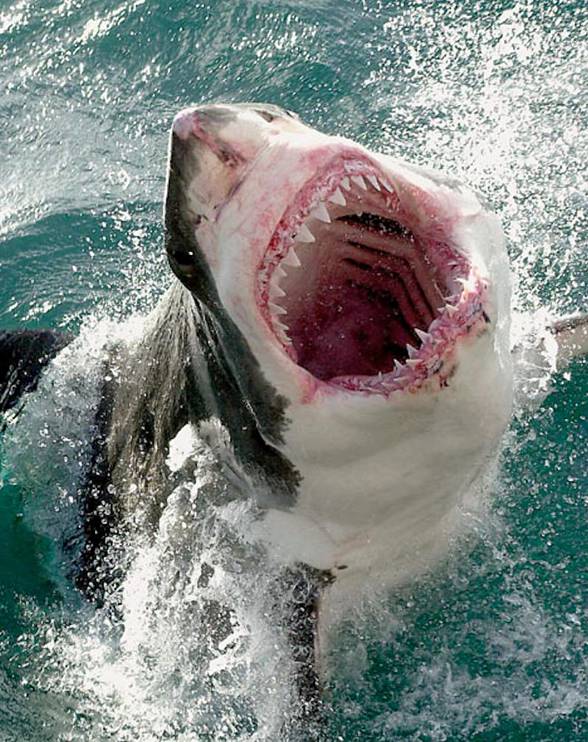 The biggest / largest / longest sharks – Top 10

Places 25-21
25. Indian Sand Tiger Shark (Carcharias tricuspidatus) – 3.2 m (10.5 ft)
24. Pelagic Thresher (Alopias pelagicus) – 3.8 m (12.47 ft)
23. Blue Shark (Prionace glauca) – 3.8 m (12.47 ft)
22. Oceanic Whitetip Shark (Carcharhinus longimanus) – 4.0 m (13.12 ft)
21. Prickly Shark (Echinorhinus cookei) – 4.0 m (13.12 ft)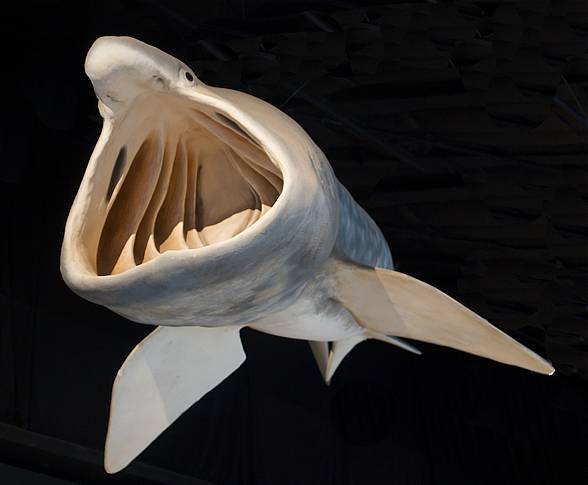 Places 20-16
20. Humpback Cat Shark (Apristurus gibbosus) – 4.1 (13.45 ft)
19. Smalltooth Sand Tiger Shark (Odontaspis ferox) – 4.1 m (13.45 ft)
18. Dusky Shark (Carcharhinus obscurus) – 4.20 m (13.78 ft)
17. Longfin Mako Shark (Isurus paucus) – 4.3 m (14.11 ft)
16. Nurse Shark (Ginglymostoma cirratum) – 4.30 m (14.11 ft)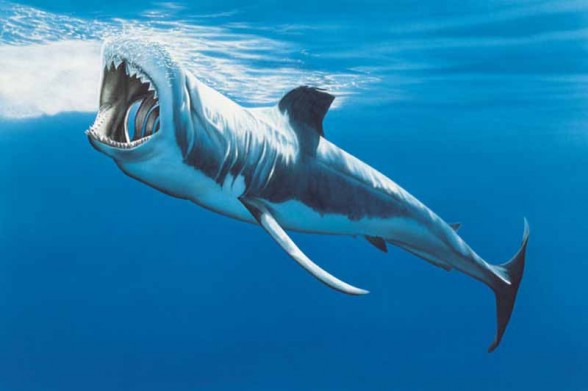 Places 15-11
14. Pacific Sleeper Shark (Somniosus pacificus) – 4.40 m (14.44 ft)
13. Shortfin Mako Shark (Isurus oxyrinchus) – 4.45 m (14.6 ft)
12. Bluntnose Sixgill Shark (Hexanchus griseus) – 4.80 m (15.75 ft)
11. Bigeye Thresher Shark (Alopias superciliosus) – 4.90 m (16.08 ft)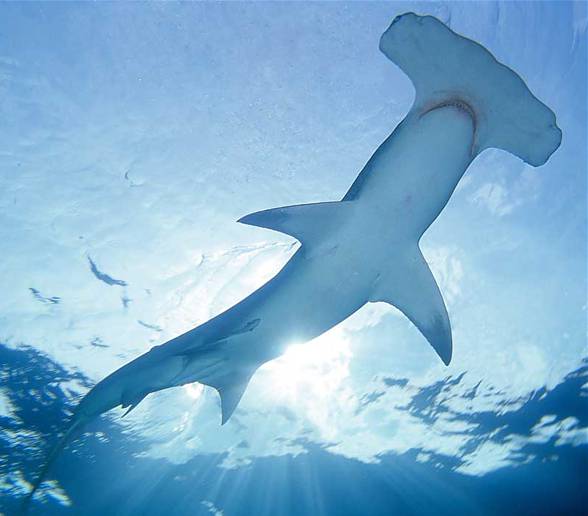 Places 10-6
6. Goblin shark (Mitsukurina owstoni) – 6.2 m (20.34 ft)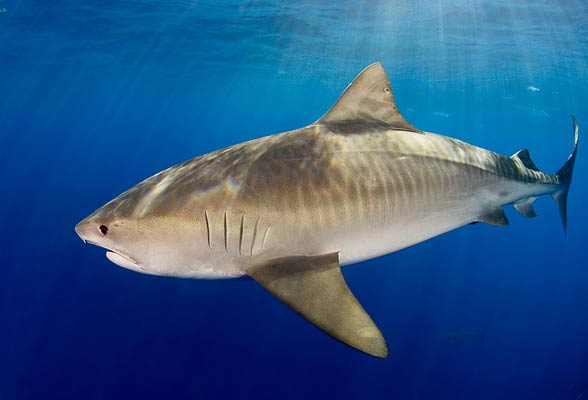 Places 5-1
5. Common Thresher Shark (Alopias vulpinus) – 6.50 m (21.33 ft)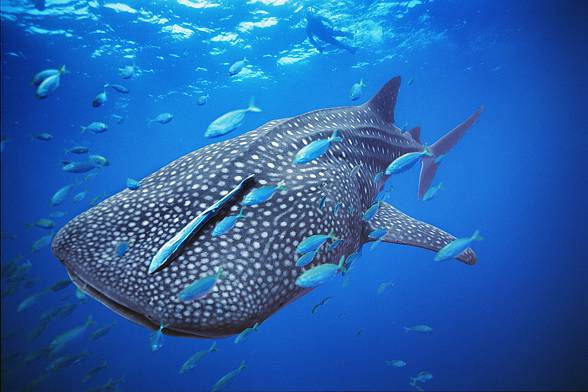 The largest shark ever lived was Megalodon – 18 m (59 ft)
Recommended