Jim Corbett – the hunter who became the savior of the tigers
Man has no right to hunt if he does not care about the renewal of nature's resources – this was the motto of Jim Corbett, one of the most famous hunters in history. This man, despite the fact that he hunted for many years, was also active in the protection of nature, especially wild animals.
Jim Corbett was a British hunter, tracker, naturalist and writer. While serving in the British army, he earned the rank of colonel. Due to his unique hunting and tracking skills, he was repeatedly sent to track and kill "man-eaters" – predatory cats that began to attack people for various reasons. He is best known for these missions. He is also the author of books in which he mentions the hunts that he considered the most difficult and interesting. In India, he also became known as a photographer, great nature protector and eulogist of the idea of ​​protecting the natural environment.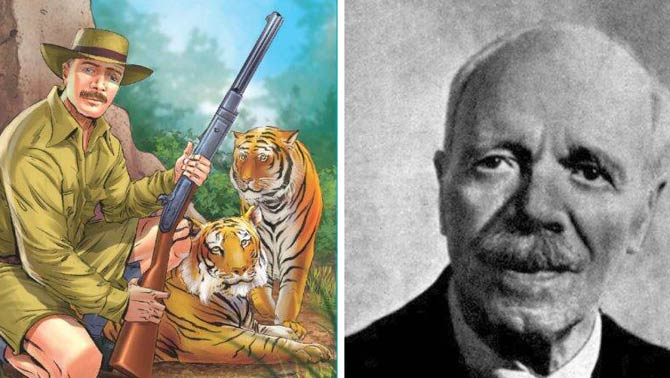 Jim Corbett's youth
Jim Corbett (actually Edward James Corbett) was born on July 25, 1875 in the town of Nainital (Kumaon region, near the Himalayas), in what was then British India. He was the eighth of sixteen children of Christopher Corbett, an army officer and later postmaster of Nainital, and Mary Jane. In winter, the family moved to the foothills, where they lived in a house called "Arundel". Jim's father died of a heart attack shortly after his birth, in 1881.
Jim Corbett went to Oak Opening School. At 19, he left her and found employment with the Bengal and Northeast Railways. He worked as a fuel inspector in Manakpur and acting contractor for cargo handling through the Ganges. In later years, Corbett joined the army. During the service, he often volunteered (or was delegated) to hunt "man-eaters".
Jim was fascinated by the jungle surrounding the city since childhood. During numerous trips, he learned to recognize most animals and mammals by their tracks and sounds. He decided that in the future he would become a great tracker and hunter, which at that time was considered to be adventurous, but also prestigious.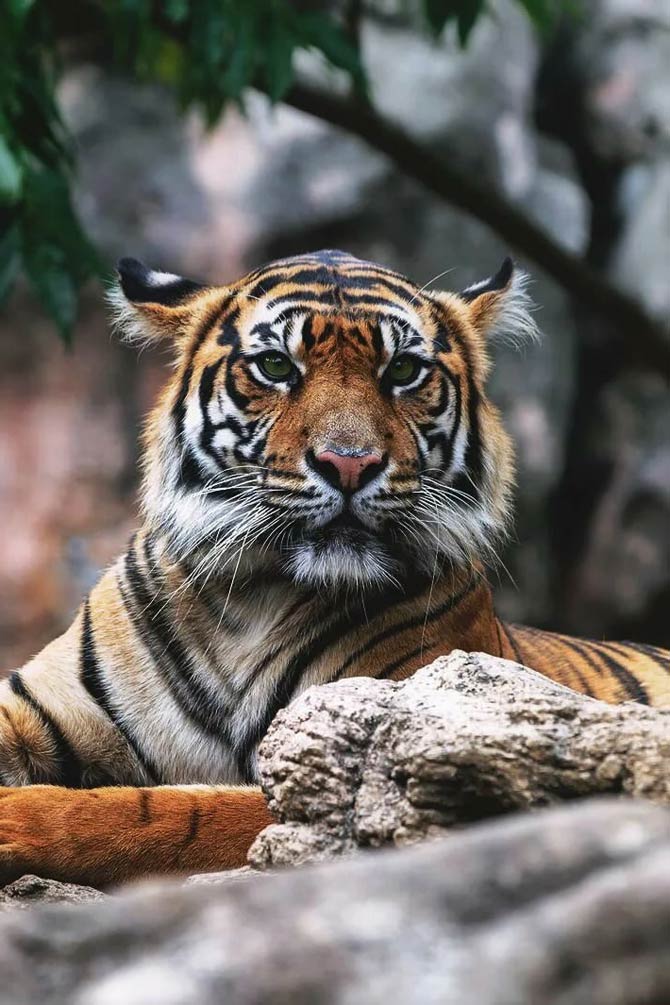 Jim Corbett and the "man-eaters"
At this point, it is necessary to mention the relationship between predatory cats and animal husbandry in India and the role of "man-eaters" in the local folklore. The local inhabitants lived in villages close to forests, where tigers and leopards lived at that time. These animals generally avoided humans, but often happened to hunt easy prey, which were livestock.
It happened that farmers defended their livestock using various types of weapons. Often, the mere appearance of a human was enough to scare the predator away, but sometimes there were fights with an animal that was rarely managed to kill, but most often wounded. These injuries were not fatal, but made hunting for the usual prey difficult. The only relatively easy to hunt and sufficiently large target for such mutilated animals turned out to be man.
So the injured animal began to hunt people. In this already populous country, the rumor about dangerous animals – man-eaters – grew rapidly. It was said that once a tiger eats human flesh, it will crave it constantly – which was true enough that such an animal was unable to hunt for anything else, so attacks on humans were repeated. Due to the close proximity of farms and forests, these types of accidents happened quite often in India. In such situations it was necessary to send a good hunter.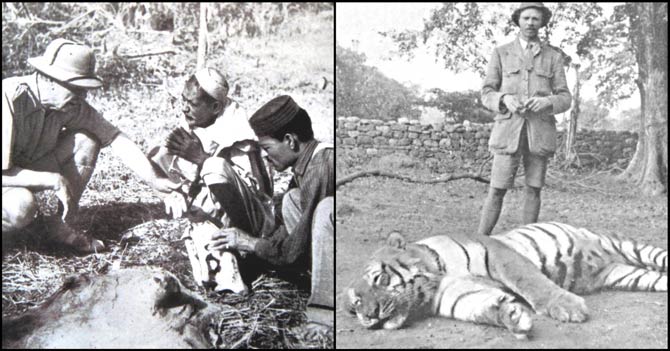 Times of the big hunt
Jim Corbett entered the military service, during which he improved his shooting skills. Combined with his excellent ability to track animals, this predestined him in the eyes of his superiors to send him on missions to shoot "man-eaters". He later described the ten most famous cases in his books. According to his calculations, only the three most famous animals in his career have killed more than 1,200 men, women and children.
The first confirmed "man-eater" shot by Corbett was the Champawat Tiger. This animal was responsible for the deaths of 436 people – and this is only about documented cases. The hunter managed to kill him in 1907, thus he did what other hunters did not succeed in over a dozen years. Other known "man-eaters" were the Mohan and Thak tigers, and the Tigers of Chowgarh (a pair of man-eating Bengal tigers).
Leopards are much less man-eater, but due to their agility and secretiveness, such a "man-eater" is even more difficult to catch. Therefore, although the majority of Corbett's victims are tigers, the hunter nevertheless particularly mentioned the hunting of two leopards. The first was the Leopard of Panar, which killed nearly 400 people – the hunter managed to shoot him in 1910.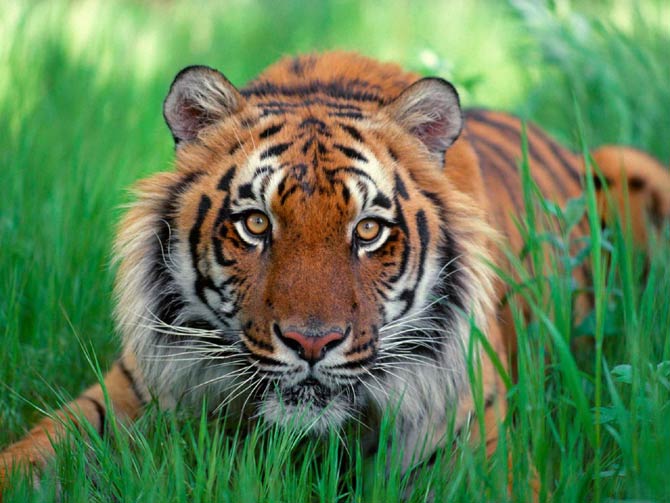 The biggest success of Jim Corbett
However, Corbett considered his greatest success as a hunter to track down and shoot a leopard who had been hunting people near Rudraprayag in India since 1918. He was favored by the fact that a road ran through his hunting grounds, along which pilgrims went to a nearby temple. The leopard of Rudraprayag had hunted people for 8 years. The fear of him made the inhabitants fear to leave their houses, but it happened that the predator jumped into houses through the windows.
The leopard of Rudraprayag have killed 125 people (Corbett himself later admitted that the number of victims was greater, as the number of fatally injured people should be added). The locals called for help from soldiers who tried unsuccessfully to track down the animal. The case became so high-profile that it reached the British Parliament. To calm the mood, Jim Corbett was commissioned to hunt down and kill the predator. He managed to do so on May 2, 1926, after a hunt lasting a total of 10 weeks. He was assisted by soldiers from the Gurkhas – inhabitants of Nepal known for their exceptional courage.
By examining the corpses, skulls, and other remains, Corbett concluded that in each case the "man-eaters" suffered from wounds and disabilities, such as from porcupine spines or gunshots, which did not fully heal. For example, after hunting the Thak tigress, the hunter found that her body contained two bullets not from his weapons. One of them caused a wound that started to rot, which made the tigress feel great pain and could not move efficiently. This probably forced her to hunt people. Corbett wrote in the introduction to "Man-Eaters of Kumaon" that the wounds that turn an ordinary tiger into a man-eater are caused by an inattentive shot or by a natural but very painful injury to the body.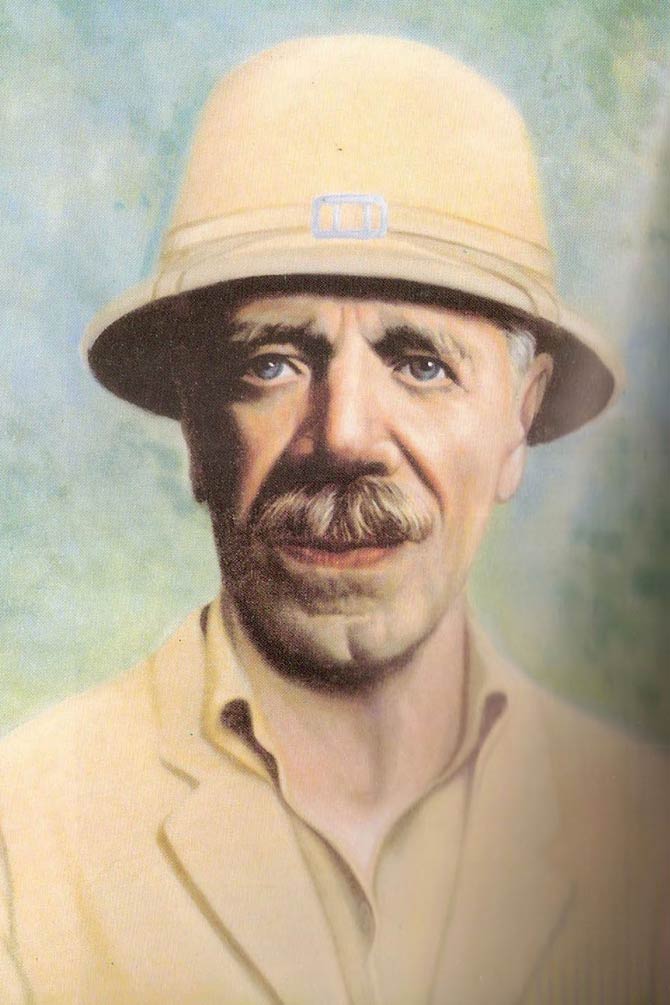 A hunter who became a naturalist
In the 1920s, Corbett's life changed quite a bit – he bought his first camera. Persuaded by his friend, forester Frederick Walter Champion, he decided to record tigers in the jungle. It turned out that the task was extremely difficult, as these animals are quite skittish, so the films were not of good quality. However, the very history of their creation meant that tigers began to be perceived in warmer colors than before. In addition, Corbett began to devote himself to nature conservation activities.
Corbett has appeared in schools many times. He told students about wildlife as their natural heritage and taught them why it is important to care for the environment. He also set up a foundation to preserve India's nature in the best possible condition. Together with the aforementioned friend Champion, he played a key role in establishing the first national park in India. He also began writing books, paying attention not to depict animals, even "man-eaters", in a bad light.
Corbett's parents taught him to respect the natives. Therefore, already as a railway worker, he made sure that Indian workers received sufficiently high salaries and did not allow discrimination. He dedicated his book "My India" to millions of poor people who are dying of hunger, with whom he lived, whom he loved, respected and whom he tried to defend.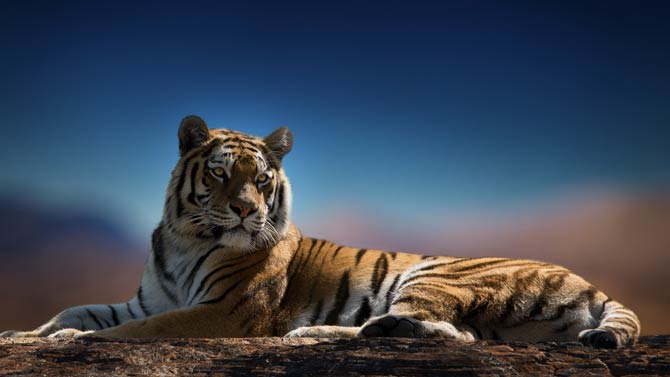 Departure for Kenya and Corbett's death
Corbett lived for many years in the same house with his sister Maggie Corbett. Finally, they sold the house and drove to the village of Chotti Haldwani, which he looked after, incl. together with the inhabitants, he built a fence to protect against wild animals. The fence is still standing today and, according to the locals, it still works perfectly.
In November 1947, Jim and Maggie Corbett left for Nyeri, Kenya, where they lived in a simple cottage on the grounds of the Outspan Hotel. There Jim continued his writing activity. On April 19, 1955, a few days after he had completed his sixth book, he suffered a heart attack that left him dead. He was buried in Nyeri, at the Anglican Church of St. Peter.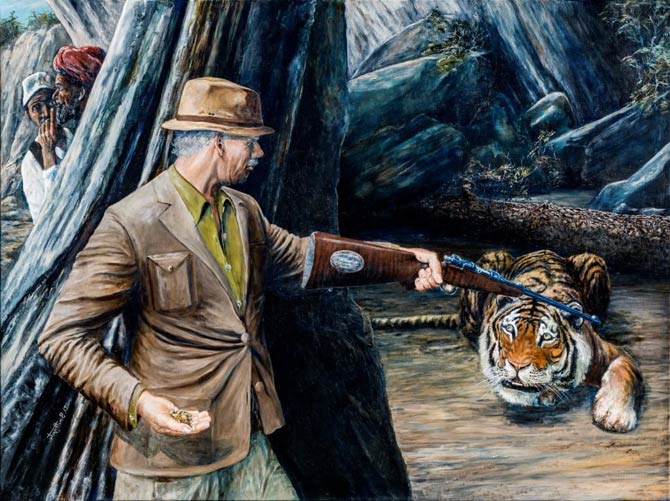 The legacy of Jim Corbett
Jim Corbett is considered a kind of national hero in India – he is commemorated as a defender of the peasants, eulogist of Indian nature and a great philanthropist. The first Indian national park to which the hunter contributed significantly, in 1957 it was named the Jim Corbett National Park. The Indian house where the hunter lived was turned into a museum dedicated to him.
The book "Man-Eaters of Kumaon" have been a huge success in India and throughout the United Kingdom and the USA. In the latter country, 250,000 copies were bought in the first month of sale. It was later translated into 27 languages.
In 1968, one of the 5 tiger subspecies was named after him. Panthera tigris corbetti, or Indochinese tiger, is also known as the Corbett tiger.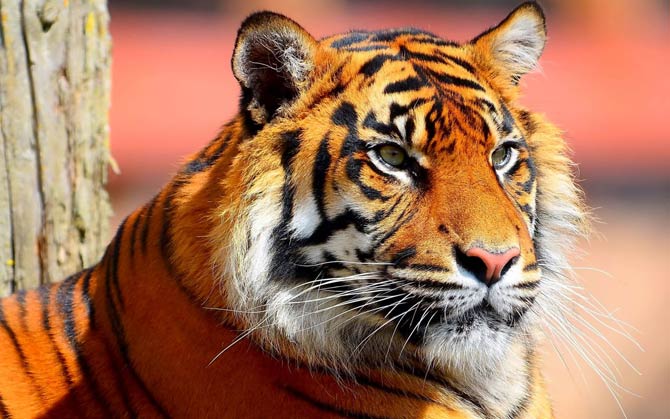 Jim Corbett – interesting facts
Contrary to popular belief, Corbett took part in the hunting of tigers that were not "man-eaters" several times. However, he wasn't proud of it himself, and he didn't like to mention it.
The Champawat tiger hunted by Corbett is listed in the Guinness Book of Records as the most effective animal killer of humans in history.
Corbett almost always hunted alone, and was only on foot when hunting.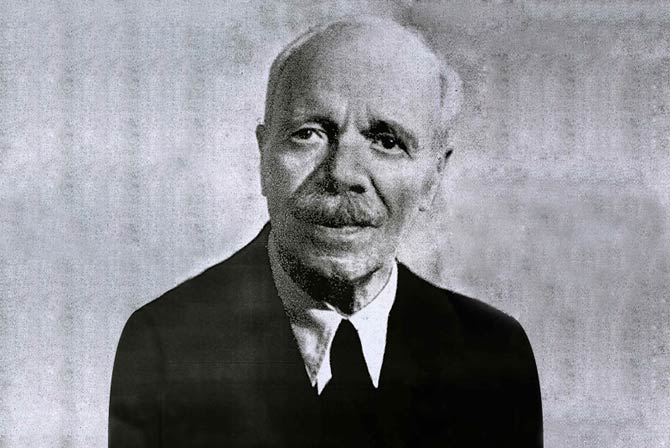 Recommended