Fascinating places in the world to observe wild animals
In the era of increased awareness of the problems concerning our planet, which have become commonplace for all of us, taking care of the environment is one of the priorities. There are few places where man has not yet left his mark. Wherever possible, it is worth leaving nature alone to admire its beauty from a distance. Here are some of the most beautiful places worth visiting.
African Safari
By 'safari' we mean traveling trips through the African steppes and savannas. In the past, they consisted of hunting large game, but now representatives of the local fauna are 'captured' mainly with the use of camera lenses and cameras.
Pilanesberg National Park (Pilanesberg Game Reserve) can definitely be considered one of the most popular destinations for such trips. Among other things, due to its attractive location and affordable, modern infrastructure. The park is located on the site of the eruption of a long-extinct volcano that erupted about 1.2 million years ago.
The greatest strengths of Pilanesberg are, of course, the wild nature and the diversity of animal species found here, which are inhabited in large numbers by the lush vegetation. We will see representatives of the so-called big five, i.e. one of the most dangerous animals on the continent: elephants, lions, buffaloes, leopards and rhinoceros. In addition, there are cheetahs, kudu, zebras, antelopes and giraffes, as well as a wealth of birds, over 360 species of migrating and permanently inhabiting the area.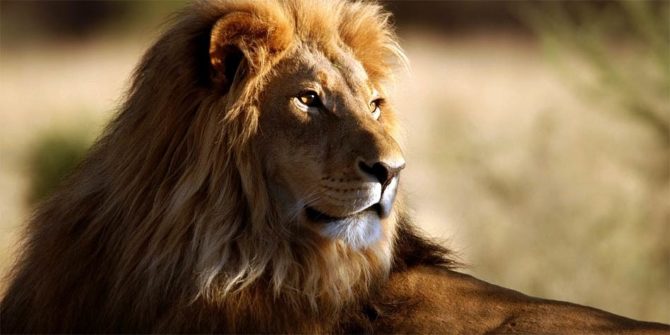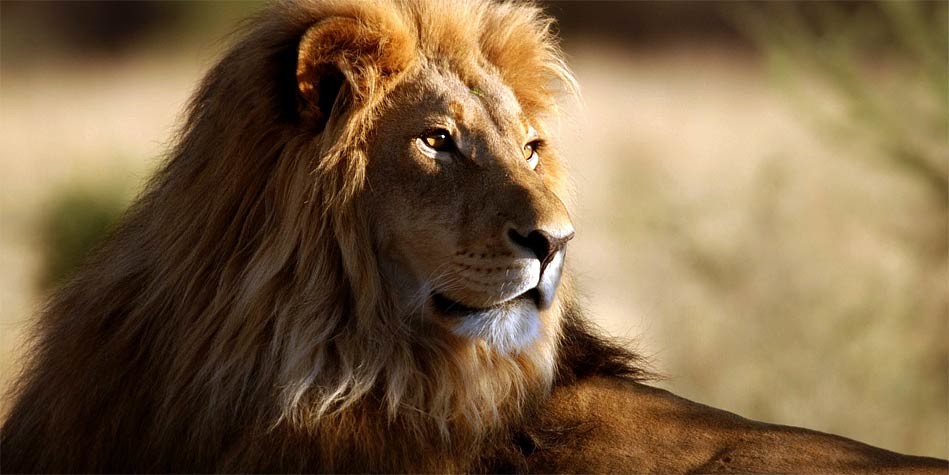 Kangaroo Island
Australia's third-largest island, after Tasmania and Melville Island
One of the most characteristic animals on the Australian continent, apart from cute koala "bears", is undoubtedly kangaroos. These are very numerous on the Kangaroo Island named in their honor, more than one-third of which is protected by nature reserves. Of course, meeting a kangaroo in this place is no surprise.
Nevertheless, an even more spectacular attraction there is a breeding colony of endangered Australian sea lions. The rangers of the national park offer the possibility of a trip to the very center of the colony, where you can observe many interesting habits of these animals up close. In addition, the island is a home for platypus, seals, koalas and short-beaked echidna (Tachyglossus aculeatus).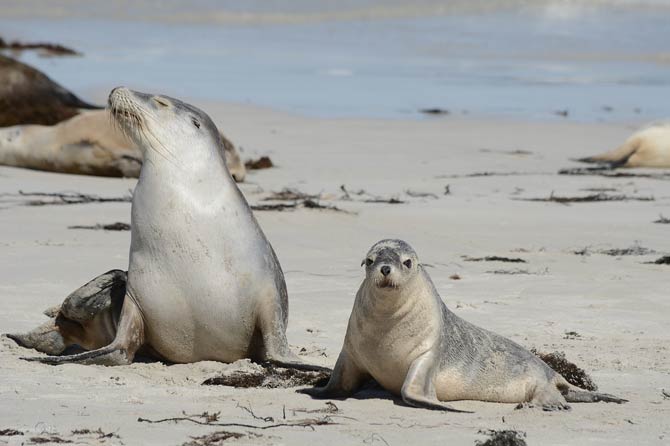 Exotic planet Earth
African steppes and savannas or the endless expanses of Australia are not the only places where it is possible to commune with wildlife. Due to the diversity of climate and vegetation, we can meet fascinating representatives of the animal world in various parts of our planet.
Among the places where tigers live, one of the largest reserves in India – Kanha Tiger Reserve should definitely be distinguished. This sanctuary for big cats is a place like from the Kipling Jungle Book, so apart from tigers, for example, there are sloth bears (Melursus ursinus), jackals, leopards and Indian wolves.
While the Amazonian forests are associated with flora and fauna untouched by human hands, the Pantanal seems to be an equally interesting destination for observers. This vast alluvial plain, which extends across Brazil, among others, offers some of the most beautiful wildlife views in those areas.
Admiring animals is mainly done through river excursions, as water is a natural barrier between people and nature. And we are talking about many endangered species: American tapirs, jaguars and giant river otter.
Great travelers and explorers of the natural environment spend many years on their scientific work, and they still fail to learn everything they wish. Also, amateur seekers will not be able to visit all these fascinating places. However, it is worth trying, and the examples above are only a small part of what you can experience.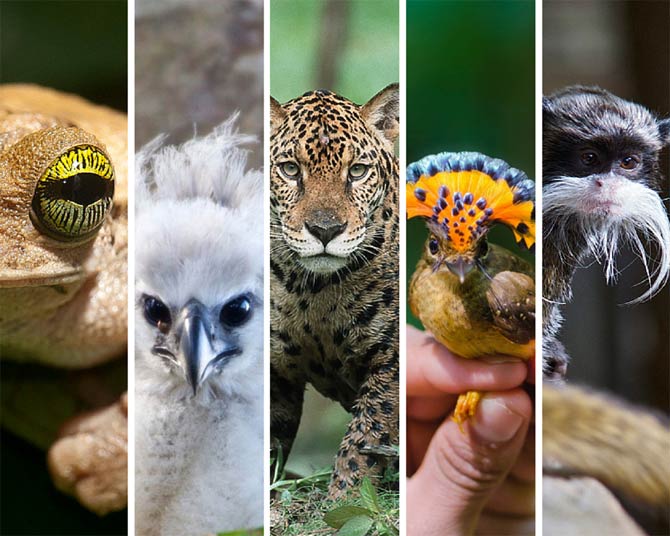 More fascinating places
For more detailed information and descriptions of fascinating places on Earth, where you can see unspoiled wildlife, see our Travel section, where we present national parks, nature reserves, mountains, lakes, waterfalls, seas, oceans, rivers, cities and much more.
Recommended