Sloth bear of Mysore
Sloth bears are Asian bears who love honey, termites and fruit. Cases of attacks on people happen quite frequently in India, but only one known individual ate his victims. Some stories about this bear sound like typical legends. One of them says that a male sloth bear kidnapped a girl, treating her as his chosen one. The girl was saved by the inhabitants of Mysore (one of the biggest cities in India). It is said that later attacks on people were revenge for the girl's escape.
A more probable version claims that the dangerous sloth bear was actually a female whose cubs were killed by humans. Both stories have a common core – a desire for revenge.
Interestingly, the sloth bears are not big bears. The largest males weigh between 80 and 192 kg, and females (with whom we probably were here) from 55 to 124 kg. Considering the "achievements" of a relatively small sloth bear, we can imagine what devastation could be caused by the grizzly bear or Kodiak bear.
Attacks
The bear has launched attacks on the Nagvara Hills east of the city of Arsikere, 160 kilometers (105 miles)  northwest of Bangalore, in Mysore State (India). He settled on the hills covered with numerous boulders, from where he descended to the pastures in the fields. His audacity increased over time to such an extent that he began to harass people both during the day and at night.
In a typical bearish style, the animal attacked the faces of its victims with claws and teeth. Those who managed to survive his attacks usually lost one or both eyes, some noses, while others had chewed cheeks. Those who died often had faces completely massacred. At least three victims were partially eaten.
The slot bear attacked 36 people. Those who survived were very injured, because the animal mainly attacked the face. Of the more than 30 victims, 12 were killed, three of which were eaten, which is very unusual for sloth bears.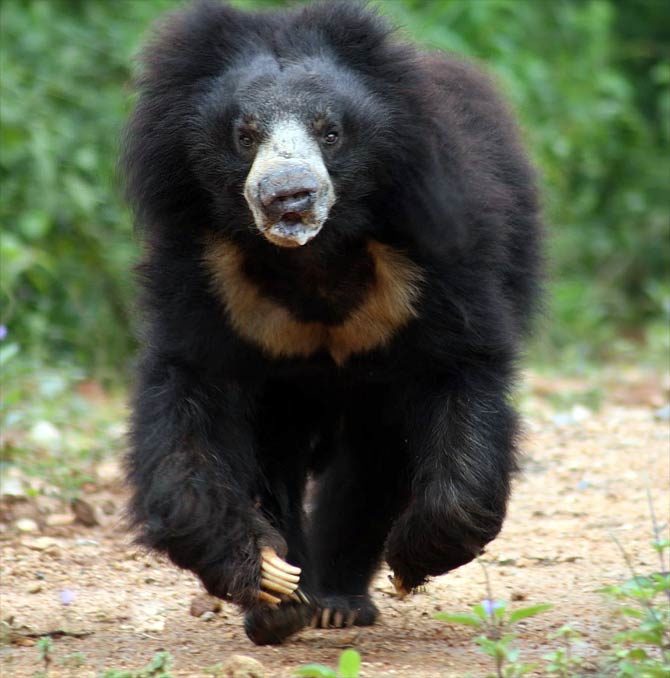 Hunting
The predator was killed by Kenneth Anderson, a famous British hunter and writer who traveled through the forests of southern India. However, before the "culprit" could be shot, 3 hunts needed to be organized. Only the last hunting was successful.
Anderson did not prepare himself very well for the first hunt and failed to come across a bear during the first attempt.
The second attempt was also unsuccessful, although it was accompanied this time by an assistant. During the hunt, Anderson came across one of the victims of a bear. Anderson tried to get her out of the forest, twisting his ankle. However, Anderson did not find the bear. In total, he was lucky that the bear did not meet him then.
During the third hunt, the bear approached Anderson's hideout at night and this time the hunter triumphed.
Kenneth Anderson
Anderson himself is an interesting figure, you could write a separate novel about him and his adventures. He came from a Scottish family that settled in India. In love with the Indian jungle, he participated in many hunts for large mammals and described his own adventures.
He often went on solitary expeditions to the jungle (he was unarmed at the time) to meditate and enjoy the beauty of untouched nature. As a hunter, he traced tigers and leopards hunting people. His curriculum vitae are reminiscent of those of Jim Corbett, which we have mentioned many times in our articles and comments. Corbett was an avid hunter who turned into an advocate of animal protection.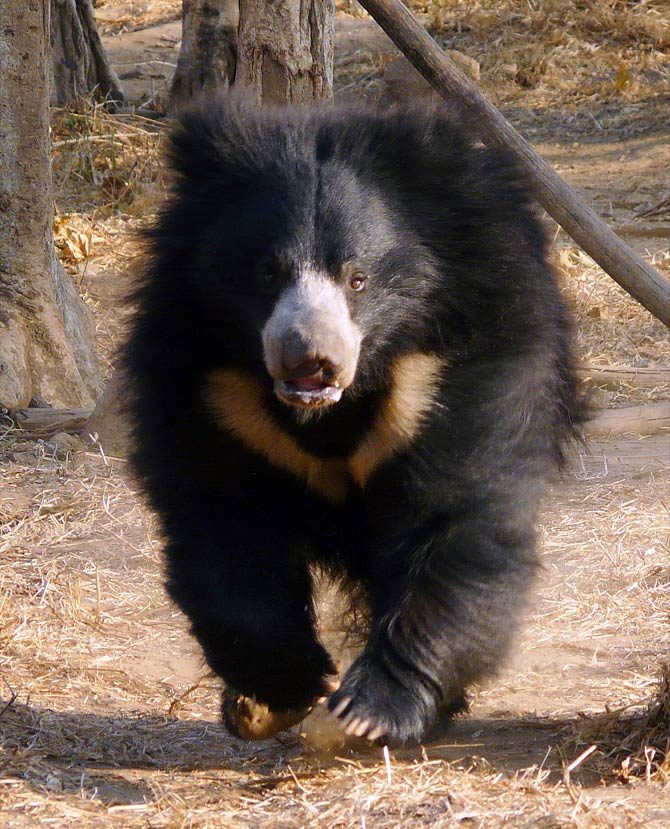 Recommended